The Pegasus luxury superyacht idea was introduced by multidisciplinary designer Jozeph Forakis, who characterized it as "invisible both in design and in her environmental impact." The futuristic 288-foot ship will be the first 3D-printed marine vessel in the world when it is finished in 2030, producing zero emissions and having a nearly limitless range.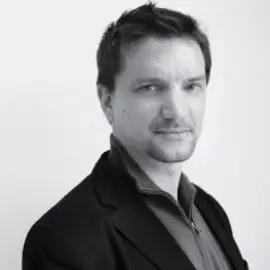 Forakis said that the Blur Building, designed by Diller & Scofidio for the 2002 Swiss Expo, served as the direct inspiration for Pegasus. In the Swiss town of Yverdon-les-Bains, that project, an open-air pavilion floating above Lake Neuchâtelin, cloaked guests in a cloud of fog created by lake water pouring through 35,000 high-pressure nozzles. The company has recently completed projects including the High Line in New York, the enlargement of the Museum of Modern Art, and the contentious Zaryadye Park in Moscow, an experiment in 'wild urbanization'.
The goal of Pegasus' high-tech, "virtually invisible" design is to blend in with nature as little as possible.
The goal of Pegasus, according to Forakis, "was to occupy one form of water—the clouds—and float above another—the sea—while offering every protection, comfort, and power for exploration." Readers may be reminded of Dutch artist Berndnaut Smilde's cloud sculptures, which Forakis cited as another inspiration.
Robotic 3D printing is used to construct the yacht's hull and superstructure using a strong yet lightweight mesh framework, using a great deal less energy, material, and time than traditional shipbuilding techniques. This proposal is intriguing on more than just a technological level. The goal of both its development and design is to solve the issue of environmental friendliness. The Pegasus superyacht is marketed as the first to use 3D printing. It is feasible to "create a mesh framework integrating both hull and superstructure" using this method. In comparison to conventional building, the outcome is an incredibly robust and lightweight structure that can be built with less energy, waste, material, time, and space.
The boat's mirrored glass hull and finish are intended to reflect the waves and nearly disappear on the water, blending in with the surroundings. Lucky guests will have every reason to feel comfortable on board, especially with the boat's lap pool that resembles an aquarium.
Massive "solar wings" reflect the clouds and the sky, while the exterior's silver-metallic finish mimics the hues and movements of the sea. The wings also ensure Pegasus can travel practically eternally by turning saltwater into hydrogen and subsequently generating power using solar energy. Onboard facilities can be powered by clean energy.
Hydrogen may be the secret to more environmentally friendly sailing. The invisible and odorless gas, which can be produced from hydrocarbons or water, is also at the core of a futuristic superyacht concept shown by Milan-based designer Jozeph Forakis of New York.
Solar panels on the 88-meter-long vessel will supply the energy needed to convert saltwater into hydrogen. This ship, which is scheduled to be finished in 2030, will include fuel cells to supply power onboard, stored in Li-On batteries, just like the World MSC Europa.
Forakis has included a multi-level "tree of life" as the interior focal point—a living monument that also serves as the foundation of a hydroponic food garden surrounded by a contemplative zen garden and a reflecting pool. This further enables visitors to connect with nature. The tree penetrates Pegasus' four tiers vertically.
To paraphrase [Italian design scholar] Ezio Manzini, "I am passionate about new technologies, materials, and processes that offer new materials for invention,'" said Forakis. Design is an art form in my opinion. My background is in the arts. Peter Forakis and Phyllis Yampolsky, my parents, were both important painters in the 1960s and 1970s. That lens serves as the filter for all I do.
A lap pool designed like an aquarium, a big jacuzzi, and expansive windows that open out into balconies are among the other amenities onboard Pegasus. The owner still has exclusive use of the top floor, which has a master suite that faces ahead and a sizable private patio.
To create a comprehensive ecosystem of thoughts and expression that is as harmonious, vital, and poetic as natural ecosystems is the task that Forakis sets for himself every time. "I'm interested in finding ways to meet humanistic demands while preserving the environment.