Nita Ambani's Vision for Indian Arts and Culture Shines Bright in the Dream City.
In the bustling heart of Mumbai, a groundbreaking cultural phenomenon has taken center stage. The Nita Mukesh Ambani Cultural Centre (NMACC), a first-of-its-kind multi-disciplinary arts space, officially opened its doors on March 31, 2023, ushering in a new era of Indian arts and culture. This visionary project, spearheaded by philanthropist and Reliance Foundation chairperson Nita Ambani, has been met with resounding applause from art enthusiasts and cultural connoisseurs alike. Let's delve into this cultural marvel and explore how it is set to redefine India's artistic landscape.
---
A Dream Transcending Time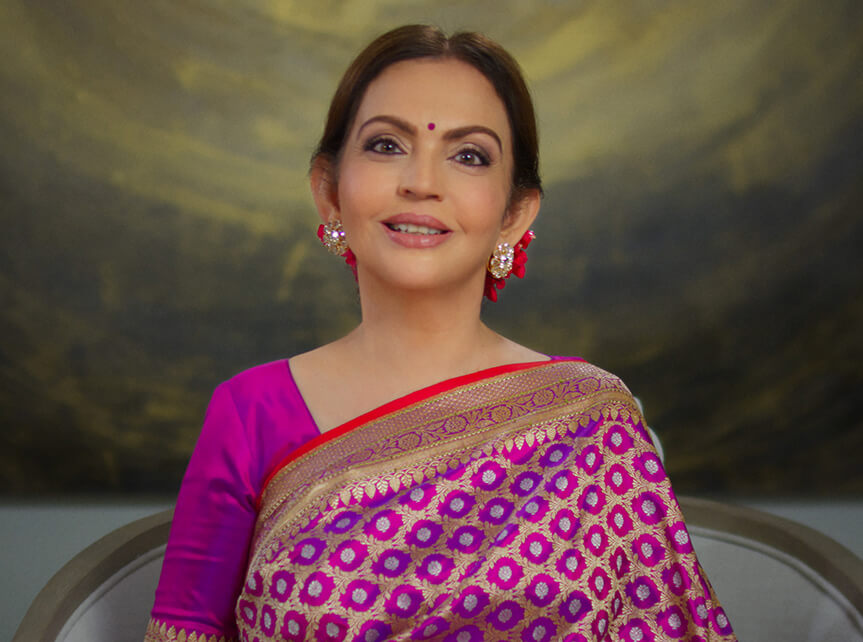 At the heart of NMACC lies a profound dream – to "preserve and promote Indian arts." Nita Ambani's vision for this ambitious venture is not just to showcase the diversity and richness of Indian culture but also to create a platform that shines a global spotlight on India's artistic heritage. As she aptly puts it, "The time has come to mark a new beginning for India's longstanding commitment to art and culture."
A Hub of Creative Expression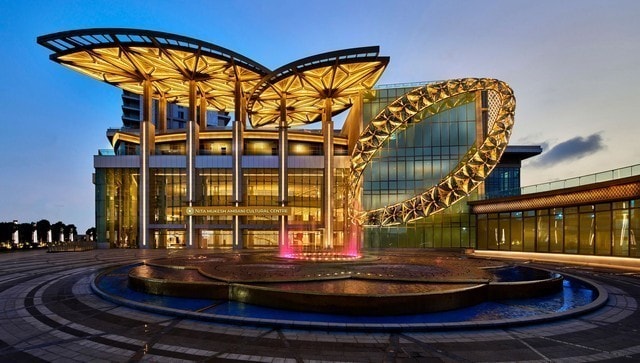 NMACC is a sprawling complex nestled within the vibrant Bandra Kurla Complex of Mumbai, forming part of the illustrious Jio World Centre. This artistic haven comprises various spaces, each designed to cater to a specific facet of the arts:
Earth's Whisper:
With a capacity of 2,000 seats, this auditorium is designed for grand productions, including operas, ballets, and symphonies.
Water's Edge:
An outdoor amphitheater that seats 1,000, perfect for hosting open-air performances, including concerts, plays, and dance shows.
Firefly:
A cozy 500-seat black box theater, ideal for experimental and intimate performances, including plays, readings, and workshops.
Air:
A versatile hall intended for exhibitions, conferences, and seminars, providing a platform for intellectual discourse and artistic exhibitions.
The Museum of Indian Arts:
A treasure trove dedicated to showcasing India's cultural heritage through art, artifacts, and crafts.
The Library:
A research center where scholars can delve into the intricacies of Indian arts and culture, fostering a deeper understanding of the country's artistic legacy.
A Theatrical Extravaganza: The Great Indian Musical
The grand opening of NMACC was nothing short of spectacular, marked by the debut of "The Great Indian Musical: Civilization to Nation." Directed by the renowned Feroz Abbas Khan, a luminary in the theater, film, and television industry, this theatrical masterpiece takes audiences on an enthralling journey through India's history.
This captivating production is divided into three acts:
Act I:
The Indus Valley Civilization: An exploration of the ancient Indus Valley Civilization and its profound contributions to Indian culture.
Act II:
The Mughal Empire: A vivid portrayal of the Mughal Empire's impact on Indian culture, from its awe-inspiring architecture to its exquisite art and music.
Act III:
The Modern Era: A look into contemporary India, encompassing its struggle for independence, cultural renaissance, and emergence as a global powerhouse.
"The Great Indian Musical" is a sensory delight, blending traditional and contemporary elements seamlessly. It features a diverse cast of over 200 performers, including dancers, actors, musicians, and artists. The music itself is a fusion of classical Indian melodies, Bollywood hits, and Western classical compositions. Dance forms span the gamut from classical Indian to folk and contemporary styles, creating a visual and auditory tapestry that leaves audiences spellbound.
A Vision for the Future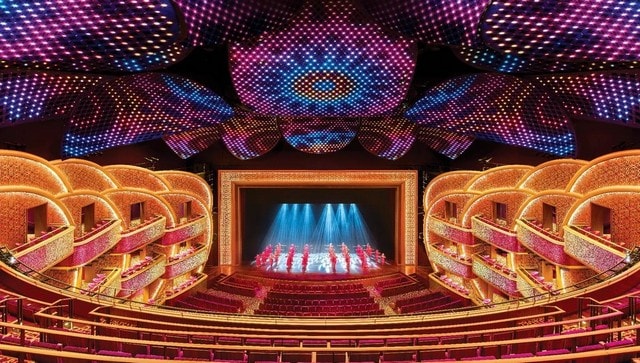 Nita Ambani envisions NMACC as a transformative platform that not only showcases India's artistic prowess but also nurtures and inspires emerging talent. It is a space where tradition meets innovation, where the past intertwines with the present, and where the world converges to appreciate the beauty of Indian arts and culture.
The NMACC is a testament to India's commitment to the arts, providing a world-class infrastructure that celebrates and perpetuates its artistic heritage. Nita Ambani's vision extends beyond borders as she aspires to bring the world's best art to India and vice versa, creating a cultural exchange that enriches the global artistic dialogue.
---
In conclusion, the Nita Mukesh Ambani Cultural Centre (NMACC) has emerged as a beacon of artistic excellence in the heart of Mumbai, ushering in a new era of Indian arts and culture. Under the visionary leadership of Nita Ambani, this multifaceted cultural space has not only opened its doors but also the hearts and minds of all those who seek to explore the rich tapestry of Indian creativity.
With its state-of-the-art facilities, NMACC is poised to host a myriad of artistic endeavors, from the grandeur of operas to the intimacy of workshops. "The Great Indian Musical: Civilization to Nation" is just the beginning, promising a continuous stream of captivating performances that celebrate India's cultural heritage.
But NMACC's significance extends beyond its physical presence. It symbolizes India's unwavering commitment to the arts, both as a guardian of tradition and a champion of innovation. It is a cultural bridge that connects India to the world and the world to India, fostering a deeper understanding and appreciation of our shared artistic expressions.
As Nita Ambani's vision for NMACC materializes, it is certain to leave an indelible mark on the global cultural landscape. This creative hub is more than just a space; it is an invitation to experience the essence of India through its arts—a journey that promises to be nothing short of extraordinary. So, whether you're an art enthusiast, a history buff, or simply someone seeking to be moved by the beauty of human expression, NMACC invites you to embark on a remarkable voyage through the vibrant tapestry of Indian arts and culture.