Unlocking Value and Unleashing Potential of India, via Ambani's lens.
Mukesh Ambani, the visionary Chairman of Reliance Industries, is all set to embark on a new journey of value unlocking and expansion, as he strengthens the company's presence across diverse industries. The upcoming board meeting, scheduled for May 2, marks the beginning of this transformative process. As India's largest conglomerate, with interests in petrochemicals, retail, and telecom, Reliance Industries has an impressive foundation to build upon.
Jio Financial Services: Tapping into India's Growing Middle Class
One of the most significant moves in Ambani's game plan is the spin-off and independent listing of Jio Financial Services, a unit with unparalleled access to user data thanks to the massive user base of Jio telecom, which boasts a staggering 426 million users. Leveraging this data to underwrite credit for consumers could prove to be a game-changer. While loans to India's middle class have seen moderate growth, the market opportunity for consumer loans in various segments presents an exciting whitespace for Jio Financial Services to tap into. With its strong connection to Reliance Industries, the company enjoys the advantage of access to low-cost capital and a high credit rating, setting the stage for potential success.
Ambani's Multi-Faceted Retail Empire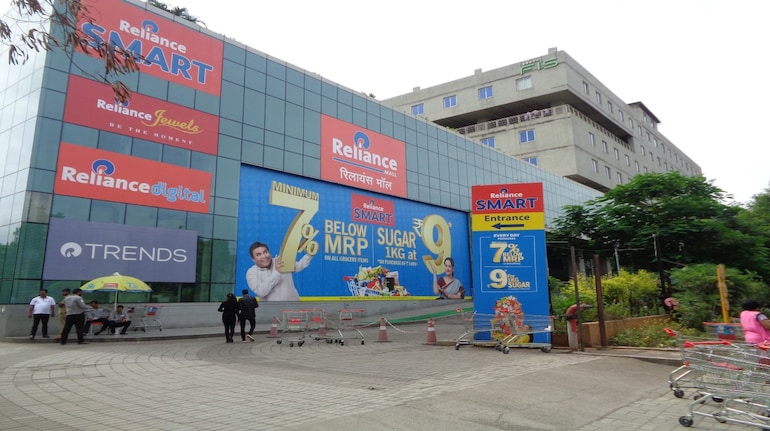 In addition to the financial services sector, Ambani has been focused on strengthening his retail operations. Reliance Retail, already the largest retailer in India by revenue, has witnessed impressive growth in recent times. With a multi-format approach, including online offerings like Ajio.com and JioMart, and a diverse range of brands from global names like Burberry and Armani Exchange to private labels, Reliance Retail aims to capture a larger share of the consumer wallet. The upcoming launch of Azorte will further strengthen its position in the cut-price fashion segment, while the acquisition of Metro Cash and Carry has enhanced its retail footprint.
Jio: Leading India's Telecom Revolution
Jio, the telecom arm of Reliance Industries, has emerged as the largest telecom operator in India with a substantial user base and an average revenue per user (ARPU) of ₹177. The strategic focus on subscriber acquisition, increasing ARPU, and expanding the 5G network has been paying off handsomely. The launch of Jio AirFiber, a portable 5G device, and an affordable 5G smartphone is expected to further drive growth in this dynamic sector.
The New Energy Business: Paving the Way for Green Ventures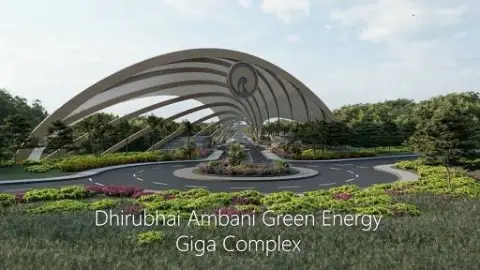 As part of Ambani's ambitious plans, Reliance Industries is actively working on the commencement of production at its new gigafactory in Jamnagar. While specific updates on the progress of the green energy ventures are yet to be shared, these endeavors signify the company's commitment to sustainability and its foray into renewable energy.
The Investor Perspective: Upgrades and Opportunities
These strategic moves have captured the attention of analysts and investors alike. Several brokerages have upgraded Reliance Industries, considering it a "bargain buy" due to its favorable risk-reward profile. Despite a remarkable 36 percent increase in sales and 16 percent growth in profits over the last 12 months, the stock price has experienced a slight dip. Nonetheless, Reliance Industries remains the most valuable company in India, with a market capitalization of ₹15,87,500 crore.
Looking Ahead: What to Expect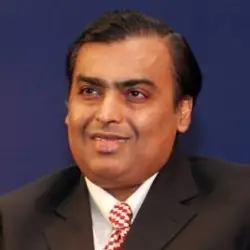 As Ambani continues to strengthen his empire, investors and industry observers eagerly await updates on the rollout of green energy ventures and the execution of the 5G rollout. The company's strong financial position, with substantial reserves and borrowing capacity, positions it favorably to explore new business opportunities.
With the board meeting on May 2 expected to set the stage for value unlocking, Ambani's game plan of strengthening businesses across industries appears poised to create new milestones and cement his position in the world of billionaires. As the maverick entrepreneur has consistently demonstrated, Reliance Industries remains committed to dominating and innovating in every sector it enters, signaling a future of continued growth and prosperity.
Conclusion
Mukesh Ambani's vision and strategic moves to strengthen businesses across industries demonstrate his commitment to pioneering growth and transforming the landscape of Indian business. With a focus on value unlocking, diversification, and sustainability, Reliance Industries is poised for an exciting chapter of expansion and success.