Unlocking the Power of Reliance Industries: Chairman Mukesh Ambani's Visionary Pursuit
In a highly anticipated board meeting on May 2, Reliance Industries, India's largest conglomerate with a formidable presence in diverse sectors such as petrochemicals, retail, and telecom, set the stage for an extraordinary value-unlocking process. Ambitious plans were set in motion, with shareholders receiving shares in Jio Financial Services, the company's financial arm. This strategic move proved to be just the beginning of a series of transformative steps.
With an astounding user base of 426 million, thanks to its telecom giant, Jio, Reliance Industries possessed an unparalleled advantage—a treasure trove of consumer data. Armed with this valuable resource, the company sought to tap into the thriving credit market by utilizing user data to underwrite credit for consumers. The potential was enormous, especially considering that loans to India's burgeoning middle class had grown by an impressive three percent in the past year, significantly outpacing credit to the industry.
Recognizing the immense market opportunity, Reliance Industries took decisive action by spinning off Jio Financial Services as an independent entity, eventually aiming for a separate listing on the stock exchanges. Such a listing held the promise of unlocking the true potential of both the telecom and retail divisions. According to an analysis by renowned brokerage Jefferies, the vast consumer lending landscape in India presented an enticing prospect. Home loans, auto loans, consumer durable loans, microfinance—the list went on, representing substantial untapped potential. Moreover, Jefferies highlighted a crucial advantage for the company—access to low-cost capital owing to Reliance Industries' robust credit rating.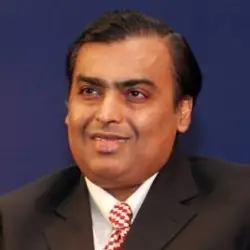 For Chairman Mukesh Ambani, this pivotal step marked a significant milestone in his relentless pursuit of cementing his position among the world's billionaires. Currently ranked 9th on Forbes' 2023 list of global billionaires, with a staggering fortune of $83.4 billion, Ambani had been diligently expanding his empire even during the challenging times of the pandemic. His ventures extended beyond the realms of telecom and retail, venturing into the energy sector with the establishment of a new energy business. The acquisition of Metro Cash and Carry fortified his retail operations, while the launch of 5G services enabled Jio to further expand its subscriber base.
As Ambani continued to independently fortify his businesses, Reliance Retail emerged as the leading revenue-generating retailer, achieving an impressive 52 percent increase in store count, reaching a staggering 17,225 stores. Revenues surged by 17 percent to Rs 67,000 crore, with profits scaling six percent to Rs 2,400 crore in the past year. Adopting a multi-format approach, Reliance Retail embraced various platforms, including Ajio.com and JioMart, for online sales. A digital and new commerce segment accounted for 18 percent of overall sales, while Reliance Trends, Azorte (soon to be launched), and Reliance Brands catered to diverse fashion preferences, housing renowned global names such as Burberry, Armani Exchange, Canali, and Jimmy Choo. Furthermore, the company's private label business, featuring brands like Campa Cola and Independence, ensured a well-rounded growth strategy to capture a larger share of the consumer wallet.
Jio, the crown jewel of Reliance Industries, demonstrated its prowess by successfully attracting subscribers, predominantly from Vodafone Idea, while simultaneously increasing average revenue per user. Boasting an impressive 426 million users, Jio secured its position as the largest telecom operator in the country, with an average revenue per user (ARPU) of Rs 177. The telecom giant recorded a remarkable topline of Rs 29,195 crore, with a profit after tax of Rs 4,881 crore. With the upcoming launch of Jio AirFiber, a portable 5G device, and an affordable 5G smartphone, CLSA, a prominent brokerage, has projected a robust growth trajectory for Jio.
The synergies between Jio and Jio Financial Services represented an opportunity like no other. With a formidable net worth of Rs 1,07,200 crore, Jio Financial Services possessed the strength to leverage its balance sheet and extend loans. Even a conservative gearing of five times its net worth would amplify its loan capacity to a staggering Rs 6,00,000 crore—twice the size of Bajaj Finance, a prominent player in the market.
Meanwhile, Reliance Industries continued to forge ahead in the new energy sector, with ambitious plans underway to inaugurate its gigafactory in Jamnagar. Although updates on the progress remained undisclosed at present, analysts acknowledged the immense potential in Reliance Industries, hailing it as a 'bargain buy.' In the past 12 months alone, sales surged by an impressive 36 percent to Rs 2,17,164 crore, while profits witnessed a substantial 16 percent increase, amounting to Rs 70,782 crore. Despite a minor dip of eight percent in stock prices, settling at Rs 2,346 per share, Reliance Industries stood tall as India's most valuable company, boasting a market capitalization of Rs 15,87,500 crore.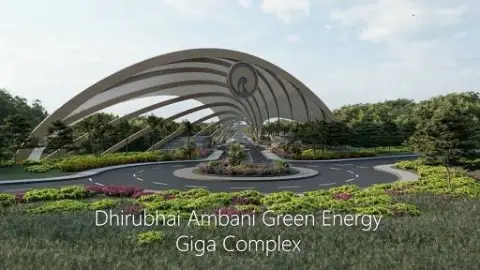 As Reliance Industries looks ahead, the success of its green energy initiatives and the seamless execution of its 5G rollout remain key focal points. Fortunately, the company maintains a comfortable leverage position, with substantial reserves of Rs 7,83,283 crore and borrowings of Rs 13,16,030 crore as of the quarter ended September 2022. This financial strength ensures ample room for future borrowing to capitalize on emerging business prospects. Notably, Ambani traditionally reveals his latest plans at the Reliance Annual General Meeting, leaving us eagerly awaiting the forthcoming meeting, where we can expect the announcement of yet another groundbreaking vision.