The benefits of movement for the body and mind are widely documented. Moving about has many positive effects on the mind and emotions. You may focus better, sleep better, have more energy, and become more resilient while dealing with the mental or emotional obstacles of life thanks to the same endorphins that make you feel better when moving.
Regular movement is an investment in your body, mind, and spirit. Dance therapy is one of the more expressive methods to include exercise in your recovery from an eating disorder.
What Is Dance/Movement Therapy?
Dance/movement therapy (DMT) is defined as the psychotherapeutic use of movement and dance to assist the body's cognitive, emotional, and motor functioning. In DMT, which is a type of expressive therapy, the relationship between movement and emotion is examined.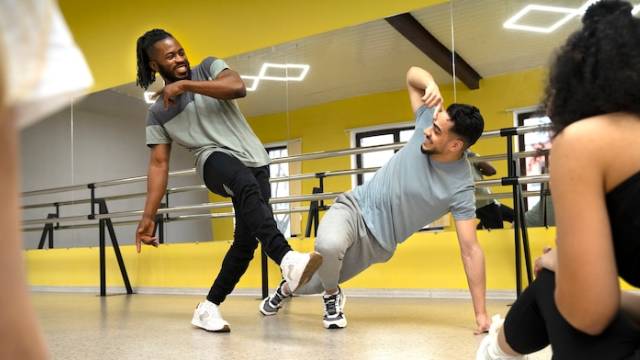 Also known as "movement psychotherapy," this therapeutic exposure uses a variety of different movement styles. Traditional dances like ballroom dancing and more subtle types of movement like yoga and stretching to relax the body are all included in the programs.
It's crucial to remember that in a therapeutic environment, a DMT-qualified practitioner would conduct a session. The focus of therapy sessions is on movement behavior as it emerges from the guided session.
A therapist will employ movement to aid a client in achieving emotional, cognitive, physical, and social integration through this exposure. Stress reduction and mood control are two advantages. It can aid in enhancing one's self-esteem and body image throughout the rehabilitation from an eating disorder. This artistic expression, which is based on the notion that motion and emotion are related, may also aid in enhancing communication abilities for improved interpersonal connections. In recovery therapy, movement may reflect characteristics of a person's personality that a qualified therapist might be sensitive to for a deeper connection.
How does Dance Therapy Differ From Other Forms of Dance?
In a dance therapy context, the movement goes beyond simple physical activity. Movement, fluidity, and actions are seen more like a language. People who use dance therapy in the context of eating disorder treatment use movement to express both conscious and unconscious emotions.
The therapist reacts to the client's motions and evaluates body language, nonverbal cues, and emotional expressions to create therapies that are tailored to their unique requirements. To monitor, evaluate, and carry out a therapeutic intervention, dance therapists typically employ movement.
How does it function?
According to the ADTA, dance therapy improves health by coordinating and uniting all facets of a person, such as:
Physical
Mental
Emotional
Social
The notion that it is impossible to distinguish between the body and the mind serves as a foundation for the intervention. Changes in the body consequently have an impact on the mind, and vice versa. The following premises, according to the ADTA, also contribute:
A nonverbal form of communication is dance. Both verbal and nonverbal communication is crucial.
Movement is not just a means of expression but also a functional and developmental process.
Movement is used as an evaluation and intervention method.
The Benefits of Dance Movement Therapy
The body is where emotions and life events reside and can become stuck. The body may hold the secret to tremendous degrees of healing.
Dancing movement therapy is beneficial to everyone, regardless of dance ability. Not a dancing class, DMT. It is a form of therapeutic exposure that can be used with other treatments for eating disorders to help patients achieve real, permanent transformation.
The road to recovery includes finding ways to feel secure enough to comprehend and experience the feelings and sensations associated with your disease. You may regain an honest connection between your words and actions with the aid of dance movement therapy.
Conclusion:
Dance therapy is a type of psychotherapy that unites and balances a person's physical, mental, emotional, and social qualities. This therapy is provided by several eating disorder treatment facilities around the US. During your investigation, be sure to enquire about all of the therapeutic exposures that could be accessible to you. There is no one strategy for recovery that works for everyone, so it's critical to discover the program that's a good fit for you.
Only a small amount of study has looked at the advantages, but preliminary findings suggest that it could be useful in several wellness-related contexts. These include physical health, such as increasing the ability of persons with heart failure to exercise, and psychological health, such as lessening the symptoms of depression.