Summer vacations are often distinctive in India since families begin planning for them throughout school and college holidays. Visitors are amazed by the many cultures, landscapes, people, and magnificent architecture that India has to offer.
Whether it's the breathtaking beaches of the Andaman Islands, the rich cultural diversity of Rajasthan, or the distinctive backwaters of Kerala, every region of the country has something new and challenging to offer. We've compiled a list of the top places in India for families to visit together and take in the friendliness of the nation, its people, and its culture.
Kerala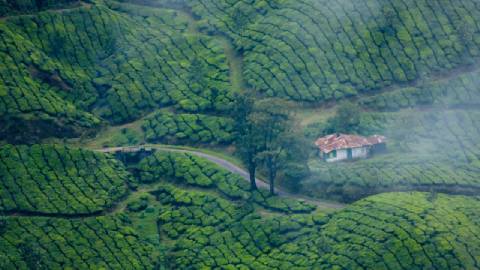 Kerala is aptly referred to as "God's Own Country" since it has everything from a stunning coastline to lush green tea plantations, intriguing mountains, backwaters, and pleasant weather. Kerala welcomes guests of all kinds and offers a variety of activities. While the senior family members may choose a peaceful holiday in Munnar or Thekkady, the younger members of the family would enjoy exploring the cafés in Varkala.
Andaman And Nicobar Islands
The stunning Andaman and Nicobar Islands are among the most popular tourist destinations in India. A tropical environment, white sand beaches, luscious rainforests, and lots of adventure are among them. Snorkeling at the beaches, scuba diving in the Havelock Islands, and a light and sound show at the Cellular Jail are among the must-do things in this area.
Kashmir
Because of its stunning beauty and serene environs, Kashmir is frequently referred to as "heaven on Earth." Along with relaxing getaways, adventurous pursuits are also quite popular in Kashmir, including skiing excursions in Gulmarg, shikara boat rides in Srinagar, and day picnics in Pahalgam. The breathtaking nature of Kashmir will certainly make for a fantastic family trip for everyone.
Rajasthan
The opulent architecture and vibrant culture of Rajasthan greet guests with open arms. Every town and city in the state has a unique native cuisine, culture, and stunning architectural structures. The forts in Jodhpur, the forts in Jaipur, the lakes in Udaipur, and the native arts and crafts in Jaipur are all compelling in their unique ways.
Nainital And Jim Corbett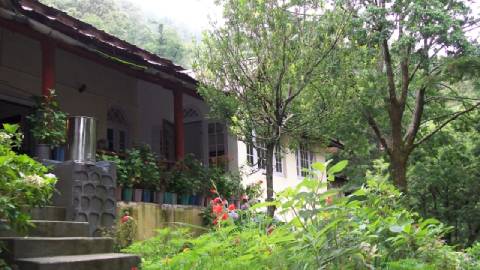 For individuals who love both environment and animals, Nainital and the lush green forests of Jim Corbett are the best destinations for a family vacation. You may relax in Nainital's serene and gorgeous town or embark on an adventurous vacation and go on a wildlife safari through Nainital's lovely green forests.
Meghalaya And Assam
Meghalaya and Assam, along with the other northeastern states, have a lot to offer in terms of beautiful scenery, unique food, and adventurous activities. You and your family will have a memorable holiday thanks to the gorgeous mountains, wide valleys, and lush forests.
Ooty And Kodaikanal
By going to the south, you could have a relaxing holiday and get to spend time with your family. Ooty and Kodaikanal are tempting locations all year long due to their lush green woodlands, alluring tea gardens, scenic lakes, and pleasant weather, except for the monsoons when it frequently rains during the wet season.
Coorg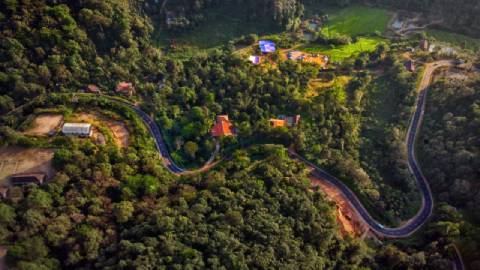 Coorg, also known as Kodagu, is another very popular holiday destination that delivers on its promises. It is encircled by impressive mountain ranges and boasts a lovely green landscape. People who adore the outdoors and isolation frequently take weekend trips to this hill town in the state of Karnataka. From its lush slopes and sparkling streams to its quaint towns and expansive expanses of coffee and spice plantations, Coorg has an unequaled allure. Coorg is a popular destination for Bangalore residents looking to escape the city's bustle due to its lovely year-round weather.
Lonavala and Khandala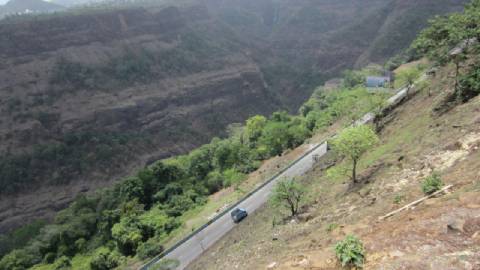 The twin hill towns of Lonavala and Khandala, which are 622 meters above sea level, are found in the state of Maharashtra. Residents of Mumbai and Pune visit the hill stations all year round because of the pleasant weather and proximity to those cities. Lonavala and Khandala come to life during the monsoon season, when lush vegetation, glittering lakes, and milky-white waterfalls accentuate the majesty of the area. The hill stations are not only a pleasure for nature enthusiasts; adventure seekers also like them.