Anemia occurs when your red blood cells have less haemoglobin (RBCs). Hemoglobin, a protein found in your RBCs, is in charge of carrying oxygen to your tissues. The most common kind of anemia is iron deficiency anemia. Over 3 million people in the US suffer from anemia, a common blood condition. In all age groups and communities, anemia can develop.
Continue reading to learn more about anemia. In this blog, you can get to know about its symptoms, causes, and its precautions.
What is Anemia?
When your body's supply of red blood cells is inadequate, anemia results. Hemoglobin, a protein that transports oxygen in the blood from the lungs to the body's cells, is the most crucial component of red blood cells.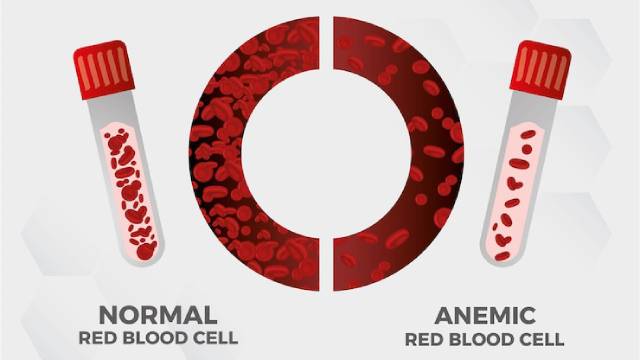 If your body is producing insufficient amounts of healthy red blood cells, you are bleeding, or your body is killing circulating red blood cells, the disease may manifest.
It's fairly common to have anemia. About 12% of females between the ages of 12-49 are affected. Additionally, anemia affects up to 20% of pregnant women.
What are the Symptoms of Anemia?
Severe anemia has the following symptoms:
Red blood cell deficiency causes a variety of symptoms; however, some people show no signs at all.
An indication of moderate to severe anemia is pallor in the cheeks, nails, or lower inner corner of the eye.
An insufficient oxygen delivery to the muscles and tissues might lead to shortness of breath.
Because not enough oxygen reaches the brain, the brain arteries begin to enlarge and produce pressure, resulting in headache and dizziness.
The lack of oxygen delivery to the scalp, hair follicles, and hair causes new cases of hair loss. It damages and dries out the hair.
People with low iron levels have restless legs syndrome.
People who are anemic deficient might have a swollen, painful, and smooth tongue, and even they can develop mouth cracks.
Low oxygen levels increase anxiety levels, which can be reduced by taking iron supplements.
Lack of iron impairs the immune system and increases the risk of infections throughout the body.
What are the causes of Anemia?
According to the ASH, iron deficiency is the most common cause of anaemia. Many factors can lead to iron deficiency in a person. These include:
Inadequate Intake Of Iron
Consuming insufficient amounts of iron over an extended period of time may cause a deficiency in your body. Meat, eggs, and numerous green leafy vegetables are examples of foods high in iron. Since iron is essential during times of rapid growth and development, pregnant women and young children may need even more iron-rich foods in their diets.
Pregnancies Or Menstrual Blood Loss
In women of reproductive age, iron deficiency anemia is frequently brought on by heavy monthly flow. The same is true with pregnancy since your body needs extra iron at this time to provide enough oxygen for the fetus.
Bleeding Inside
Iron-deficiency anemia can be brought on by internal bleeding, which can be caused by various medical conditions. Colon cancer, stomach ulcers, and polyps in the colon or intestines are a few examples. Regular use of aspirin or other medications like it may increase the risk of gastrointestinal bleeding.
Difficulty Absorbing Iron
Your body's ability to absorb iron might also be hampered by certain gastrointestinal conditions or operations. Even if you consume an adequate quantity of iron, intestinal conditions like celiac disease or gastric bypass surgery may reduce the amount of iron your body can absorb.
What are the precautions for Anemia?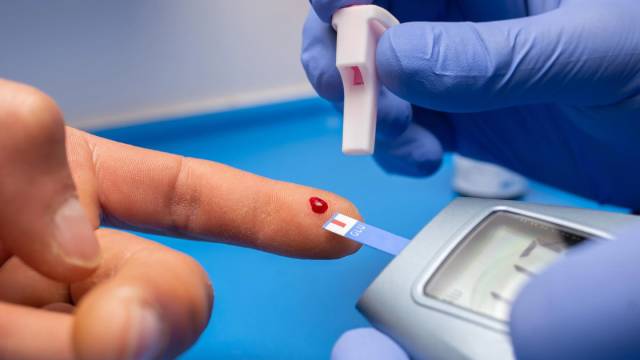 To put an end to anemia, various preventative measures should be followed.
Consume iron-rich foods to prevent anemia
Reduce your intake of caffeine since it hinders your body's ability to absorb iron.
Take vitamin C to help your body absorb iron more readily.
Take vitamin and iron supplements.
Prevent abnormal bleeding by having surgery.
Surgery to remove the spleen.
Use safety precautions when working with paint, batteries, or petroleum.
Bottom Line:
When your body doesn't produce enough red blood cells, anemia develops. A potentially dangerous ailment is anemia. Cancer, certain illnesses, nutrient shortages, and bleeding are some of the causes.
Fatigue, shortness of breath, and extremely pale skin are all signs of anemia. Diagnosing and treating the underlying cause of anemia are essential parts of treatment.
If you notice any anemic signs, speak with your doctor right away. The diagnosis can be aided by blood testing and other analysis.