The phrases "mania" and "manic episode" refer to a mental state that is marked by continuous high levels of vigor, enthusiasm, and euphoria, usually followed by depressive symptoms. Extreme changes in mood and cognition might cause problems at home, at work, or school. The hallmark of bipolar illness, once known as manic depression, is also mania.
What is a Manic Episode?
When you have one or more mania symptoms and fulfill the necessary criteria for a manic episode (see the "symptoms" and "diagnosis" sections), you are said to be experiencing a manic episode. You might need to be hospitalized in some circumstances.
Which factors cause manic episodes?
Each person has different triggers for manic episodes. You'll need to develop some investigative skills, keep an eye on your emotions (maybe even maintain a "mood journal"), and start keeping notes of how you feel both before and during an episode. To assist you to determine your triggers, consult your family and close friends who you trust and often interact with. They may be more able to identify deviations from your regular conduct than you do since they are outside observers.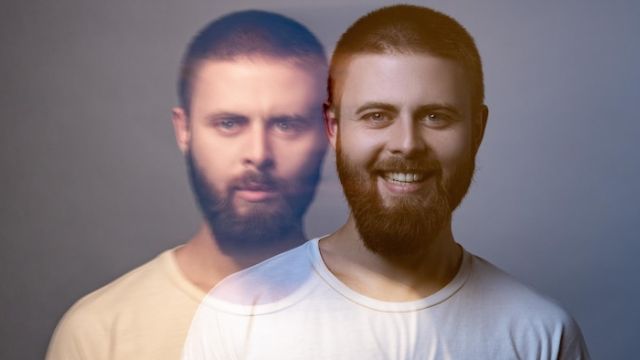 Knowing your triggers might help you avoid episodes altogether, minimize their impact, or help you prepare for them.
The following are some common triggers to be aware of:
An extremely exciting setting or place (for example, lots of noise, bright lights, or large crowds).
An important life change (such as divorce, marriage, or job loss).
Inadequate sleep.
Booze or narcotics are used for recreational purposes.
What transpires following a manic episode?
Following a manic episode, you could feel content or ashamed of your actions.
Feel overburdened by the number of commitments you have made.
Have little or hazy recollections of the events that occurred during your manic episode.
Feeling exhausted and need to sleep.
Feel downhearted (if your mania is part of bipolar disorder).
What signs or symptoms indicate mania?
Having an unusually high amount of energy or activity.
Feeling ecstatic or exceptionally joyful or enthusiastic.
Feeling refreshed despite not sleeping or simply having a few hours of sleep.
Having exaggerated self-esteem, believing you're invincible.
Being chattier than normal. talking so quickly and incessantly that no one can cut them off.
Having a "flight of ideas," or having a lot of thoughts on many different subjects at once.
Being susceptible to distraction from minor or irrelevant matters.
Being involved with and obsessed with something.
Exhibiting pointless motions, such as pacing in your home or workplace or fidgeting while seated.
Exhibiting impulsive behavior that can result in bad decisions, such as shopping binges, risky sexual conduct, or bad financial decisions.
How is mania identified?
Your doctor will inquire about your medical history, that of your family, any current prescription and over-the-counter drugs, as well as any herbal remedies or dietary supplements you take. To rule out other diseases that can mirror mania, your doctor may request blood tests and physical exams. Hyperthyroidism is one such disorder. Your doctor could suggest a mental health professional to you if other illnesses and ailments have been ruled out.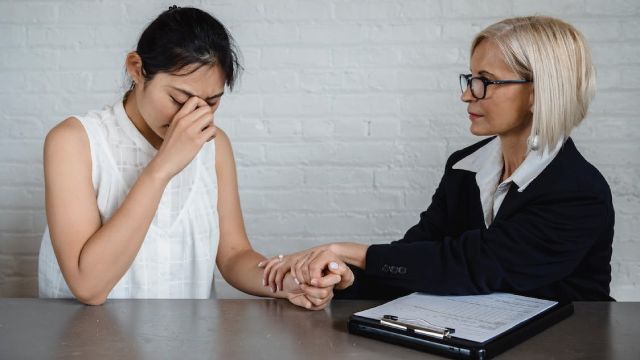 Your mental health professional may use the criteria from the Diagnostic and Statistical Manual of Mental Disorders, Fifth Edition (DSM-5), to make a mania diagnosis. Their standards for a manic episode are:
You have a high level of energy and activity that lasts for at least a week and is present for most of the day, almost every day, accompanied by an unusually long-lasting increased expression of emotion.
You exhibit three or more symptoms to the point where they stand out as different from your regular behavior (four symptoms if the mood is only irritable).
You need to be hospitalized to prevent self-harm or injury to others, if you have psychotic symptoms, such as hallucinations or delusions, or if your mood disorder is severe enough to seriously impair your social, occupational, or academic performance.
The effects of a substance (medications or drug usage) or another medical condition cannot be the cause of the manic episode.
Conclusion:
Mania is a sign of bipolar illness, however, it can also happen independently of it. An increase in energy, heightened feelings, reckless conduct, and impatience can all be signs of a manic episode.
While the episode may feel nice while it's happening, both situations have the potential to make a person do actions they later may regret.