By bridging the past and the present, historical fiction enables us to see how our lives have progressed in a larger context. Reading historical fiction helps us humanize the past and the individuals who walked this earth before us many moons ago while reading history aids in our understanding of historical events. After reading about the innumerable crimes that have claimed the lives of our forebears, we come to a greater understanding of our humanity.
The past is more than just a list of dates and historical details. It must be carefully examined since it is intertwined with our present reality. Historical fiction presents the past truthfully and demystifies it. We gain knowledge about common individuals who experience remarkable events, and vice versa. What better way to travel back in time when the time machine is still a fantasy than to read historical fiction? This ranking of the greatest works of historical fiction ever written may be useful whether you're new to it or a longtime reader.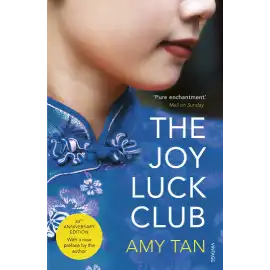 THE JOY LUCK CLUB BY AMY TAN
Four immigrant women from San Francisco used to meet up once a week to play mahjong and discuss the ghosts of their former lives in China in 1949. The Joy Luck Club was their name. Their daughters believed that their moms' counsel did not apply to their lives in contemporary America. But one day they will understand that they had unintentionally inherited the heritage of their moms.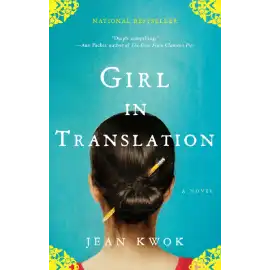 GIRL IN TRANSLATION BY JEAN KWOK
After moving to Brooklyn with her mother after leaving Hong Kong, Kimberly Chang leads a double life. She worked nights in a sweatshop in Chinatown while also being an exceptional student during the day. Kimberly found herself balancing the demands of her family, her love for a factory lad, and the weight of her poverty.
BRICK LANE BY MONICA ALI
The fully developed characters in Ali's books take the readers on a profoundly psychological trip. We observe the life pathways of the modern descendants of an old civilization through the eyes of two Bangladeshi sisters. Will their love lives satisfy them? Is a happy marriage for them merely a pipe dream? Ali has skillfully examined suffocating marriages, sisterly love, and the immigrant experience in London with exceptional care.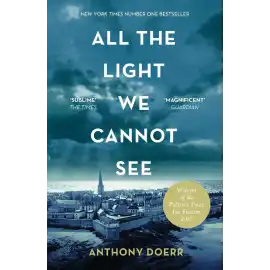 ALL THE LIGHT WE CAN NOT SEE BY ANTHONY DOERR
Marie-Laure and her father go to Saint-Malo to avoid the Nazis. There, she lives with her reclusive uncle and they are guardians of what may be the Museum of Natural History's most priceless gem. Werner is asked to use his skill in constructing and maintaining devices to find the resistance. This book is about how, in the face of the worst possible situations, individuals still decided to be kind to one another despite all the hatred surrounding them.
THE BOOK THIEF BY MARKUS ZUSAK
When Liesel picks up The Gravedigger's Handbook that is left beside her brother's grave, her life is changed forever. The tale of her passion for words and books begins here. Her foster father assists her in learning to read. She soon begins saving and stealing books from libraries belonging to the mayor's wife, Nazi book burnings, and other places. The need for knowledge endures even under the most hazardous situations.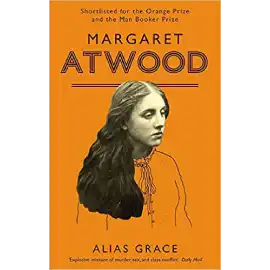 ALIAS GRACE BY MARGARET ATWOOD
Grace Marks is found guilty of participating in the killings of her boss, his housekeeper, and also his mistress in the year 1843. Grace, who is currently serving a life sentence, maintains she has no recollection of this occurrence. Some people think she's innocent, while others think she's nasty or mad. This book has long been a favorite among readers who enjoy historical fiction since it is captivating and guaranteed to draw readers in from the beginning.
BELOVED BY TONI MORRISON
Sethe, who was born into slavery, manages to get out and ends up in Ohio. But she remains imprisoned even after 18 years. The property where so many things disturbed her calm is still in her mind as her Sweet Home. The spirit of her infant son or daughter haunts her home. Despite her best efforts, she is unable to escape her past, which is drawing her farther and farther back.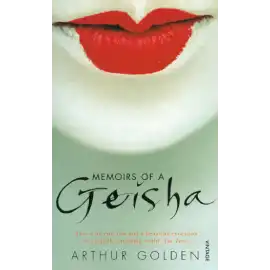 MEMOIRS OF A GEISHA BY ARTHUR GOLDEN
In Golden's universe, women were judged only based on their outward looks. The virginity of a girl might be sold at auction to the highest bidder since it was a marketable quality. Women were expected to satisfy the whims of males to survive, and love was viewed as an illusion.
HOMEGOING BY YAA GYASI
Effia and Esi, two half-sisters, are born in Ghana in the eighteenth century. Esi is incarcerated, and Effia is married off to an Englishman. The narrative includes sections that follow the lives of Esi and her descendants in America and those that discuss how Effia's ancestors struggle with decades of violence. This novel humanizes history and sheds light on everything that is sometimes overlooked as incidental consequences of the greater scheme of things. It is intriguing, subtle, and immensely evocative.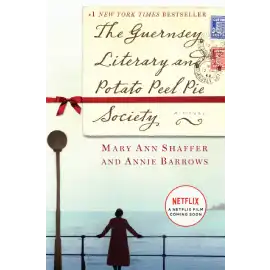 THE GUERNSEY LITERARY AND POTATO PEEL PIE SOCIETY BY MARY ANN SHAFFER
Juliet Ashton is searching for the topic of her upcoming book as London begins to recover from the effects of World War II. She had no idea that a letter from a man she has never met will contain the information she was seeking. As they begin writing to one another, Juliet gradually begins to be sucked into his world. This book shows how one may discover love and a sense of belonging even in the most improbable situations. It is warm and occasionally hilarious.