The terms "colonialism" and "imperialism" refer to one's dominance over another individual or group of people as well as their superiority. Although there are connections between these two ideas, some academics claim that colonialism and imperialism are fundamentally different from one another.
The act of assuming partial or complete authority over another nation and economically exploiting it is known as colonialism. The concept behind colonialism is imperialism. Hence, the primary distinction between colonialism and imperialism is that the former is an action, whilst the latter is a theory.
What is Imperialism?
Extending a nation's power and influence by armed force or diplomacy is known as imperialism. In other words, it alludes to the method through which a nation expands its dominance by taking over other parts of the globe. The word imperialism comes from the Latin word imperium, which means absolute power.
There is no precise definition of imperialism, and several academics have offered various explanations of the idea. Nonetheless, it is widely acknowledged that imperialism happens when a powerful country invades a weaker one and seizes control of its political, economic, and cultural affairs. This phrase often refers to the Western nations' political and economic hegemony over Africa and Asia in the 19th and 20th centuries. Imperialism also highlights the authority that one group (a governmental power) has over another set of people.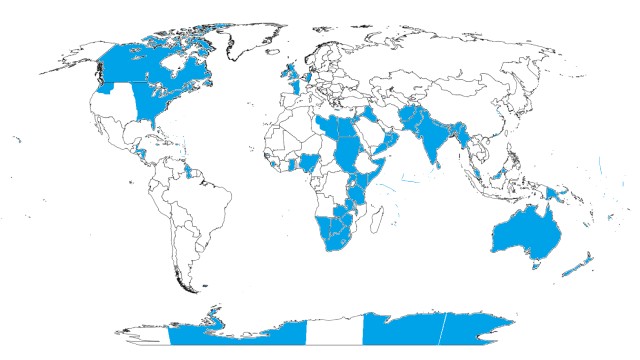 Types of imperialism
Formal and informal imperialism are two types of imperialism. The term "formal imperialism" describes total colonial authority or physical control. Informal imperialism is a potent style of control that is less expensive than physically annexing territory, yet being less overt. By the ownership of private enterprises, technical dominance, unequal trade agreements, and the provision of loans that cannot be returned, informal imperialism spreads power less quietly than formal imperialism.
What is Colonialism?
The act of assuming partial or complete authority over another nation and economically exploiting it is known as colonialism. As a result of colonialism, there are several unequal connections between the colonial authority and the colony as well as between the colonizers and the colonized (natives of the colony).
Many European nations, including Great Britain, France, Spain, Portugal, and the Netherlands, founded colonies in Asia, Africa, and the Americas between the 16th and mid-20th centuries, if we look at colonialism's historical occurrences.
Types of colonialism
The two basic kinds of colonialism are known as settler colonies and dependencies.
Foreigners settle in new areas in settlers' colonies. Large-scale immigration is driven by political, economic, or other factors. Settler colonialism is illustrated through the migration of Europeans to the Americas, Australia, and New Zealand. The native inhabitants of these areas are frequently compelled to leave or be eliminated.
Dependencies are settlements where a select group of colonists rules over the local populace. This doesn't include a significant amount of immigration. Examples of dependents include Egypt, the British Raj (where the Brits governed India), and the Dutch East Indies (where the Netherlands ruled over a portion of the East Indies).
How Colonialism is different from Imperialism?
While imperialism and colonialism are two distinct words with distinct meanings, they are sometimes used interchangeably. Scholars frequently struggle to distinguish between colonialism and imperialism since both terms refer to the political and economic hegemony of one over the other.
Imperialism refers to official or informal political or economic dominance, whereas Colonialism refers to one nation taking power over another. Both phrases emphasize the oppression of the other. Colonialism and imperialism can be conceptualized, respectively, as a practice and an underlying ideology.
The practice of a nation conquering and governing over other areas is known as colonialism. It refers to using the captured nation's resources for the conqueror's gain. Imperialism refers to the establishment of an empire and its subsequent expansion into neighboring nations and spheres of influence.
Building and sustaining colonies in one territory by people from another area is referred to as colonialism. The social structure, physical structure, and economy of a place can all be significantly changed by colonialism. It is entirely typical for the vanquished to eventually assume the characteristics of the conqueror.
Conclusion:
Colonialism and imperialism are thus two distinct concepts. Imperialism is when one government uses force or compulsion to annex another country or territory, whereas colonialism is the formation of colonies in distant lands. While there are numerous instances of colonialism throughout history, imperialism in the modern era is significantly less prevalent. To better understand the world and how it has produced our modern civilization, it is nonetheless crucial to comprehend the distinctions between these two concepts.