The Dussehra festival culminates the Navratri (nine-day) festival with Vijayadashami. It will be observed this year on October 5, 2022.
Several rituals are conducted during the Aparahna period of Dussehra, including 'Shami puja,' 'Aparajita puja,' and 'Seema avalanghan.' Ravana effigies, together with pyrotechnics, are burned in various parts of India to symbolize the victory or eradication of evil.
The Hindu calendar places the Dussehra festival within the month of Ashvina. As we all know, Lord Rama waged a fight with the demon king Ravana in Lanka, and Lord Rama killed Ravana. As a result, Dussehra or Vijayadashami is observed.
Why do we celebrate Dussehra?
Following the Dussehra festival, there are several amusing tales. This day is celebrated as Durga Puja in various regions of India, where people believe Goddess Durga defeated the monster Mahishasur. The Dussehra festival is celebrated in southern India as the day goddess Chamundeshwari killed Mahishasur. In most regions of India, however, Dussehra is celebrated as the triumph of good over evil since it was on this day that Lord Rama conquered and killed Ravana, who had stolen his wife Sita.
In South India, the Dussehra festival is celebrated mostly in Mysore, Karnataka, as the day when Chamundeshwari, another form of Goddess Durga, slew the monster Mahishasura. The entire city is beautifully decked with bright lanterns and polished. Elephant rituals with cavalcades of Goddess Chamundeshwari are presented across the town.
People fast for 9 days during Navratris, and it is claimed that this fast should be completely broken by eating something made of gram flour. Fafda, Gujaratis' most fundamental snack, makes its way to every home on Dussehra. Jalebis, on the other hand, are offered with it since they go well together! However, there is an additional explanation for this; it is claimed that Lord Ram's favorite dessert was 'jalebi,' which is why it is served and eaten on Dussehra, the day on which he triumphed and defeated the war with Ravan.
How is Dussehra Celebrated?
Dussehra is celebrated on the tenth day of Navratri and is also known as Durga Puja. The first day of Navratri is devoted to Maa Shailaputri, followed by Maa Chandraghanta, Maa Skandmata, and the other incarnations of Goddess Durga.
Dussehra is celebrated for ten days throughout the northern, western, and central areas of India. People put up dance and theatrical plays based on the Ramayana. These RamLeela skits and plays are well-known around the world.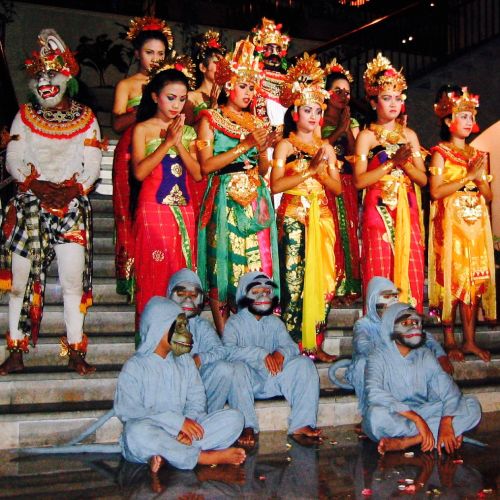 RamLeela tells the complete narrative of Ravana kidnapping Maa Sita and Lord Rama's courageous battle against the wicked monarch. On the tenth day or Dussehra, gigantic effigies of Ravana are set on fire, symbolizing Lord Rama's victory and reunion with Maa Sita.
The eastern and southern states of India, on the other hand, celebrate Dussehra in a completely different way. It is also one of the most anticipated Hindu holidays, popularly known as Durga Puja.
While the first nine days of Navratri are dedicated to diverse manifestations of Goddess Durga, the tenth day, Durga Puja or Dussehra, is an emotional one for devotees. On this day, Goddess Durga's idols are submerged in rivers, seas, or other bodies of water.
After the immersion, Goddess Durga is said to return to Mount Kailash and reunite with Lord Shiva. During the immersion, worshippers chant passionate songs, pray to Goddess Durga, and seek her blessings.
What are the 5 Facts of Dussehra you should know?
The name Dussehra is derived from the Sanskrit term Dash Hara, which means "the defeat of the Sun" in English. The Sun would never have risen again if Lord Rama had not destroyed Ravana, according to Hindu scriptures.
Dussehra is observed in Ashwin, the Hindu calendar's tenth month. It usually occurs in October or November.
In some Hindu subcultures, Dussehra is also known as Vijay Dashmi, which means triumph on the tenth day. It is celebrated as Vijay Dashmi to commemorate Goddess Durga's triumph over the Demon King Mahishasura.
Mahishasura was the mighty ruler of demons or asuras. Innocent people would be tortured by him. Shakti was formed at that time by the aggregate energies of Brahma, Vishnu, and Mahesh to put a stop to Mahishasura's terrible deeds.
On Dussehra, Goddess Chamundeshwari is adored in Mysore.