Google experienced a rare chill when ChatGPT launched last year. The business had established itself as a pioneer in the advancement of artificial intelligence for many years. But then a program from the fledgling OpenAI shot to tens of millions of monthly users, prompting onlookers to wonder if Google had blown its advantage.
Within a few weeks, corporate executives sent a "code red" warning, indicating that it was ready to start delivering AI functionality. (I later learned that CEO Sundar Pichai did not deem the code red, despite widespread reports to the contrary.)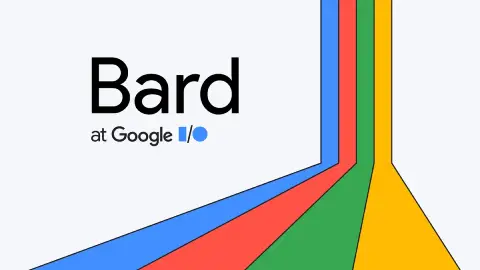 Since then, a few products have been released, most notably Bard, the company's ChatGPT alternative. However, the floodgates opened on Wednesday during the company's annual developer conference. A flood of new AI features was unveiled at Google I/O, affecting almost every aspect of the company's product line.
Getting consumers to switch platforms is proving to be more challenging than some anticipated.
These items will often be delivered "in the upcoming weeks" or "later this year." Up until that point, all we truly have are the sneak peeks we witnessed at demonstrations and press conferences before the event. But even while I anticipate that the features will differ in terms of utility and quality, one thing about the near-term AI future is becoming obvious: technology by itself won't be sufficient to completely alter the competitive environment. By adding new features to their existing products, incumbents may gain a lot of ground, and convincing customers to transfer platforms is proving harder than some anticipated.
Let's start with platform swapping. Microsoft re-launched Bing in February with generative AI search results made possible by ChatGPT. The business thought it would be a turning point for Bing, giving Microsoft a chance to take significant market share away from its much larger competitor.
That effort seems to have stagnated three months later, just as Google is about to introduce generative AI results to its search engine. The Information reported on Wednesday that Bing's proportion of desktop searches had increased by just 0.25 percent over the previous three months, citing a study by the research firm YipitData. Microsoft informed the media source that the growth rate was stronger on mobile devices and that potentially in the upcoming months, it will also expand on desktops.
However, according to the same report, ChatGPT attracts more than 65 million daily visitors compared to 14-year-old Bing's 40 million.
The majority of people who want to use OpenAI's chatbot go right to the source, and Microsoft, which is just one of many businesses integrating OpenAI's technology in the hopes that it will open up new income streams, is discovering that API access is more of a commodity than a growth engine. (I'm confident that Microsoft will ultimately discover a variety of ways to profit from AI, beginning with all the infrastructure services it offers OpenAI through its Azure platform. But even so.)
The takeaway from this is that, with ChatGPT perhaps being the one exception, consumers generally aren't looking for AI as a destination in itself. Instead, they are anticipating its transformation into beneficial goods and services, particularly ones that they are currently using.
I wrote last week on the issues posed by a technology whose interface design starts and stops with a text box, as well as about AI's missing interface. One way to think about I/O this year is that Google started to in the interface's gaps with real product design, demonstrating the company's dedication to encouraging people in various ways to utilize AI constructively.
Let's examine a couple of those methods. Up until this point, Bard has existed in a vacuum, serving as a playground for exploring the boundaries of PaLM, Google's massive language model. However, very soon you will be able to export Bard's output into Google Docs, Google Sheets, and Gmail – the locations you were most likely going to copy and paste it to anyhow. Google has abstracted the entire copy-and-paste process into a button, and ChatGPT likely records more copy-and-paste operations than any other website in the world.
However, in an ideal world, using generative AI would never need you to enter a specific website. For instance, many individuals currently write their emails using ChatGPT before transferring them to their preferred email client. By saying that later this year, you'll be able to simply ask Gmail to create the email for you in the message composer window, Google is taking the logical next step.