The spectators were perplexed as to the origin of this strange sight after spotting yet another train of satellites in the sky. And it happened over Lucknow, Uttar Pradesh, this time.
The people in the region where the satellites are flying over have been taken aback time and time again by Elon Musk's Starlink. This time, the people of Gopalpur hamlet in Malihabad were amazed to see a series of white dots flying in a straight line against the night sky.
On Twitter, a video of the sighting was posted. The individual who shared the video noted in the description that "Locals in Lucknow on Monday late night noticed the weird line of dotted lights in the sky."
A plume or line of lights in the sky
People are staring up at Starlink launches and pondering what they are seeing. The ascending SpaceX rocket carrying Starlink satellites has the potential to produce a massive light plume in the sky, depending on the weather and the launch's route. Then, following the deployment of the satellites, people notice an odd train-like formation of lights traveling across their sky. As people search for answers and frequently question if we are being infiltrated by aliens, images flood social media. No, it's simply another Starlink launch, is the response.
The launch plume is more visible to coastal residents when the rocket departs either the Kennedy Space Center in Florida or the Vandenberg Space Center in California.
People then perceive the satellites as a train-like line of lights as they ascend into their orbits after being freed from the rocket. This line of lights is visible for one or two days the following launch. There are often 46 or more distinct spacecraft traveling upward from Earth and into their future orbits, each dot representing a Starlink satellite. They are frequently too high for people to observe without an optical aid when they reach their final circle. But astronomers still have to deal with them.
What are the Starlink satellites?
Specifically for rural and distant places, SpaceX's Starlink satellite network offers broadband coverage for high-speed internet access. SpaceX intends to launch at least 12,000 Starlink satellites over the next five years. According to reports, satellite internet transmits data via space 47% quicker than fiber-optic cable internet. Everything is fine.
The Starlinks, however, shine brightly. They are visible in the night sky. They cause satellites to move in groupings, or what is known as a mega constellation. Is the rapid rise of Starlink satellites also contributing to an increase in UFO sightings? Astronomers are also concerned.
Astronomical photos are being interfered with by the Starlink satellites. They may obstruct the expert observations that helped shape our understanding of the universe today.
Internet from space
Elon Musk, the CEO of SpaceX, first disclosed the Starlink idea in January 2015. Musk said that the organization, which at the time had no name, had already submitted paperwork to international authorities to launch around 4,000 satellites into low Earth orbit. We're truly talking about something that, in the long run, is like reconstructing the internet in space, he remarked in a speech upon announcing the initiative.
And thus far, his prophecies have come true. As he sought to corner the projected $1 trillion global internet connectivity market, Musk's initial estimate of the number of satellites soon increased. The Federal Communications Commission (FCC) of the United States has authorized SpaceX to launch 12,000 satellites, with a potential cap of 30,000.
To put things in perspective, 4,852 operational satellites were circling the Earth as of January 1, 2022. 2,386 of these were Starlinks as of September 1st, 2022. Less than 9,000 things had been launched into space by humans as of the time this article was initially written in May 2021. According to the United Nations Office for Outer Space Affairs, as of September 3, 2022, there are 13,672 of us.
Where are the satellites?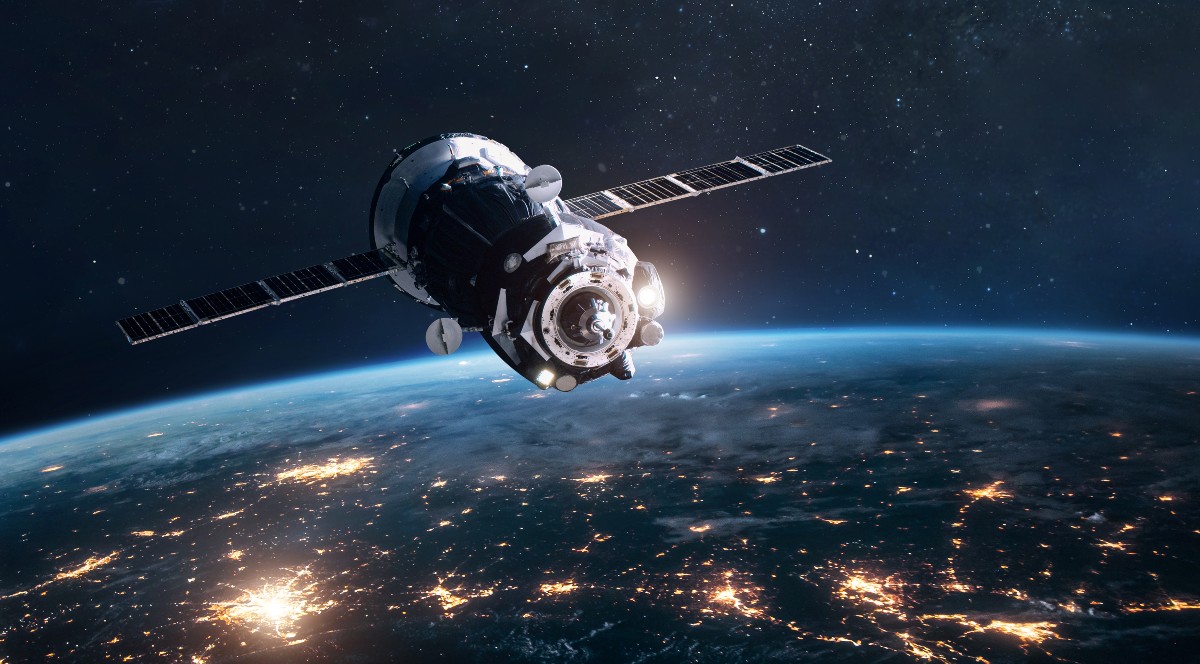 The 340-mile height of the orbit for the Starlink satellites (550 km). They are low enough at that altitude to be drawn down to Earth by atmospheric drag and burn up within a few years, preventing them from becoming space debris once they expire (a problem SpaceX may hope to tackle using Starship). According to Skyandtelescope.com, each one weighs 500 pounds (227 kg) and is roughly the size of a standard coffee table.
The first few Starlink satellites moving in tandem in the night sky were fascinating to observe. But after that, other launches followed. Astronomers then started to worry.
Future satellites in our sky
The size of astronomy's satellite constellation issue may only become worse with SpaceX's intentions, plus Amazon's Kuiper project, OneWeb, China's Hongyan, and other projects launching their worldwide networks of hundreds or thousands of satellites without much to no oversight.
In conclusion, have you noticed a luminous plume rising into the sky? Or perhaps a collection of well-lit satellites traveling together over the night sky? Then it's likely that you've seen Starlink.