The ability of parents to help their children and teenagers avoid internet threats depends on their awareness of such risks.
Nearly all children and teenagers in America have access to the internet. Like kids would on a playground, they interact with one another via online games or on mobile devices. They mostly reside in a virtual community. There are hazards and dangers, though, just as in every society.
The greatest people to keep an eye on youngsters' internet behavior are their parents. They are also the most reliable people that kids will approach if they encounter risks online. Protecting your kids or teenagers from internet dangers requires that you have a thorough understanding of what they do.
Businesses have also turned to the internet to meet the shifting demands of customers. Many children are self-assured that they understand how to be safe online. Children are frequently more at risk for several reasons, though. They might not always consider the repercussions of their behavior, which might lead them to divulge excessive personal information.
Cyberbullies and predators occasionally target children explicitly. If you're a parent or legal guardian, you can keep your children safe by having open conversations with them about their Internet use, educating them about the risks of the Internet, and doing all the research you can so you can make wise choices.
Let's talk about what safe internet devices and media use entail so that we may utilize technology more effectively.
Knowing the risks of the internet
You need to be aware of the various internet threats that might harm your children if you want to keep them secure. Children and teenagers, for instance, could come across unsuitable material online, such as pornographic material or profane language. Additionally, internet users may engage in cyberbullying or cyber harassment. This does not imply that all of these dangers will be present for your child. However, being aware of the risks can aid in your and your children's online decision-making.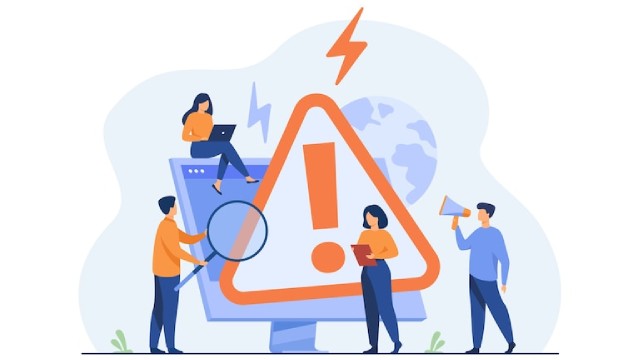 What are the different types of risks?
There is a chance of eye strain, wrist strain, and other ailments whenever someone uses a computer. By limiting the time your children spend on computers and mobile devices, you may help avoid this.
Another reason to restrict your children's Internet use is this: Internet addiction is becoming an increasingly serious issue as individuals spend more and more time online. However, if it turns into an addiction, using the internet can have a negative impact on a person's offline life.
What are the places which can be dangerous?
Kids should exercise caution anytime they use the Internet since there are other online threats than malicious websites. Even social networking sites, computer games, and chat rooms may be dangerous. Your children will need to use caution when texting or using the Internet on their mobile devices if they have them.
Use the internet wisely.
Security on the internet is essential. We are all aware of the current rise in cybercrimes brought on by our excessive internet use. It is crucial to increase user knowledge of the security dangers to private information and property connected with internet use as the world becomes more digital and financial transactions move online. Additionally, internet security is crucial for protecting online transactions and using mobile digital wallets.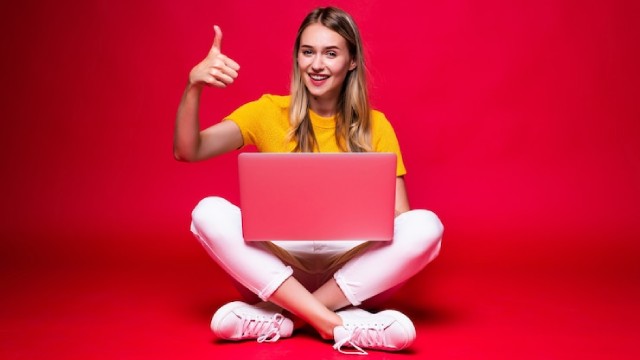 Teenagers in particular need to safeguard themselves from cyberbullying to maintain their mental health. We kindly ask every one of our readers not to post any private information on social media. To deter cybercriminals, it is also advisable not to often change personal status on social media.
Guidelines for internet security
Before providing any website with your personal or financial information, be sure the URL starts with "HTTP." Additionally, keep an eye out for the lock icon, which denotes a secure connection.
Avoid using insecure or free WiFi networks when shopping online.
Use special passwords. A distinct password should never be used for many online accounts.
Make sure Secure Browsing is enabled on your social media accounts.
Continue to enable your computer's firewall
When using public computers, avoid using the "Keep me logged in" or "Remember me" choices on websites.
Be diligent in checking the social media networks' strict privacy settings. Use a different email address if you want to receive alerts, for instance. Use an email address that is not often used for crucial correspondence instead.
Avoid using your name, date of birth, address, or other sensitive information as your password.
Check to be sure no one is spying on you when using the internet in a public place, such as a mall, café, or airport.
Never respond to emails requesting personal or financial information. Be particularly cautious when opening links or attachments in emails that are unfamiliar or unwelcome. Any such correspondence should be verified with the sender first.
Close any previous accounts you aren't using anymore.
Resist the urge to publish your images or videos on social media platforms.
Avoid using internet media.
Despite being a plentiful source of information, not all of it is guaranteed to be accurate or trustworthy. Nothing portrayed in commercials should be taken at face value. Clarifying information is crucial. Our attitudes and behaviors are impacted by false information. When using the internet and other forms of media, it is recommended to ask for advice from an adult you can trust.
Children's digital mentoring
Responsible technology usage is essential for safe internet use of devices and media. So that they can assure their safety as they adopt new technology in the future, it is crucial to help kids grasp the value of responsible technology usage.
Bottom Line:
Information technology has a huge potential as a useful educational tool. Children who use the internet carelessly run the risk of being victims of abuse or unlawful behavior like fraud or something even more severe. Thus, understanding internet safety standards is crucial if we want youngsters to be free to explore information without feeling frightened. It is much more necessary for schools to regulate and keep an eye on students' usage of various electronic gadgets given their development and complexity in recent years.