Since the learning environment is more dynamic than ever, students today are learning in a way that is very different from how our educational system was originally meant. As a result of technological advancement and the introduction of remote learning, classrooms are now being remodeled and reinvented in a number of ways to satisfy the evolving expectations of modern digital learners.
Many institutions of higher education are replacing traditional resources with educational technology to stay up with their population of digital learners as a result of the acceptance of remote learning. Below are some ways that implementing a student approach that makes smart use of technology in the classroom may boost student success rates and promote engagement.
Brings pupils closer to the outside world
Grand Canyon National Park is visited virtually by students of geology. A history instructor takes his pupils on a tour of the White House's rooms and past. With the use of technology, teachers may break down the physical boundaries that exist in the classroom and provide their pupils with a method to integrate their academic interests with the real world.
Helps students become ready for the workforce
Students need to have a solid understanding of various technical tools, such as electronic whiteboards, teleconferencing, electronic calendars, and more to succeed in the twenty-first-century workplace. Institutions are ensuring that their students are better equipped for the contemporary workplace by incorporating these technologies into the normal curriculum and ongoing activities.
Helps teams work together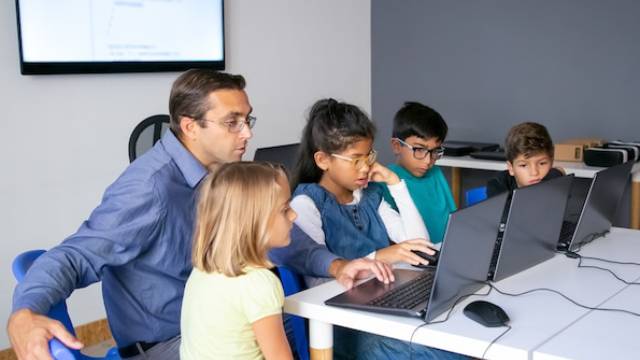 Several different functions encourage cooperation in educational technologies. For instance, video conferencing programs like Zoom and Skype make it simple for students to arrange online meetings with peers from any location. Students may readily share and modify projects with one other using free online storage options like Google Drive, which promotes greater overall teamwork in both the academic and professional worlds.
Supports a variety of learner types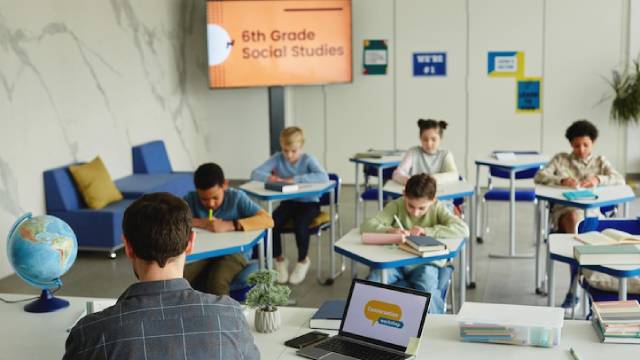 Although no two children learn in the same manner, instructors may address differences in learning styles and experiences by using the proper insight tools. Using real-time input, a Student Insight Solution platform like Blue can offer a thorough perspective that is crucial for determining students' requirements. Blue enables teachers to connect and engage with every student, regardless of where they are or what issues they are facing, which results in centralized insight and a boost in student engagement.
Easier access to information
Students may now discover information more quickly and correctly thanks to technology. Some traditional textbooks are being replaced by search engines and electronic resources. Individual tutors are not necessary since students may receive one-on-one assistance through MOOCs at any time, anywhere. (massive open online courses). (MOOCs). Giving pupils a foundation in using these tools for continuing learning enhances their capacity to learn in the future.
Demonstrates internet responsibility to pupils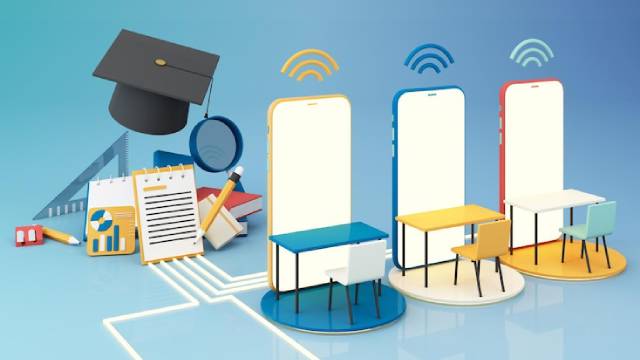 Most pupils are now digital citizens because of the abundance of social media platforms. Students may, however, start learning how to be responsible in the digital world and with their digital behaviors by integrating technology into the classroom. Students may practice communicating, searching, and interacting with other digital citizens in the classroom, which serves as a microcosm of the larger digital realm.
Increases the pleasure aspect of learning
Outside of the classroom, students use technology in every aspect of their lives. The use of technology in the classroom could improve the educational process. Teachers can utilize leaderboards and interactive games to provide lectures utilizing game-based learning techniques. (GBL). One's passion for video games is unavoidable. You may use an insight tool like Blue to gather feedback and assess the success of these gamification initiatives. By doing this, you can assess the genuine usefulness of these new technologies beyond anecdotal evidence. A great example of organizational adaptation in action is monitoring these activities.
Enhances Internet Privacy
In addition to acquiring fundamental facts, students are also exposed to the possible security risks associated with living in a connected society. Students may be educated about Zoom cyberattacks, for instance, and how to utilize email search tools on perhaps suspect connections to find out who owns the email account and ensure they are only speaking with the right people.
Conclusion:
Technology may promote inquiry, build comradery, and give resources to marginalized areas. The right tools and materials must be provided to kids, together with advice on how to be safe online, so that they can benefit from the potential that technology offers.