India's innovative startups are leading the way: driving change, scaling operations: sustaining innovation for long-term success.
In the ever-evolving landscape of India's startup ecosystem, certain unicorns have emerged as transformative forces by effectively aligning innovation with customer needs. While the valuations of these startups reached astronomical heights in 2021, there is no denying their significant contributions as valuable enterprises tackling complex market challenges. As they strive for long-term sustainability and positive cash flow, the question arises: How can they sustain their innovation engines while scaling their operations? In the words of Nandan Nilekani, Chairman of Infosys, "Happiness is a positive cash flow," a mantra that resonates with the current generation of startup founders who face the test of continuous innovation to meet market demands.
Harnessing Innovation through Business Process and Technology Integration: Rahul Garg, Founder and CEO of Mogli Labs, has demonstrated exceptional proficiency in driving innovation. His B2B marketplace, Moglix, is poised to double its revenue to an impressive $600-700 million this year. According to Garg, innovation lies in the seamless integration of business processes and technology. The company derives much of its product innovation from leveraging technology to drive change. Garg emphasizes the importance of making technology user-friendly while ensuring that customers do not perceive any compromises within the business context. Moglix's pivotal innovation resides in reimagining how businesses procure products, optimizing processes, and enhancing efficiency for all stakeholders, from the CFO to the factory worker.
Data as a Catalyst for Innovation: Moglix's innovation philosophy revolves around the concept of "data for action." The company continuously collects data from its supply chain, a significant challenge considering the absence of dedicated data analytics professionals in manufacturing plants. By offering transformative solutions that reduce inventory by 30%, Moglix enables businesses to free up substantial working capital. This exemplifies the need to align innovation with customer requirements to create a win-win scenario. Garg highlights the untapped potential of data utilization in enterprises, asserting that businesses currently utilize only a fraction of the data-driven principles employed by consumer giants like Google and Amazon, which optimize their entire value chain.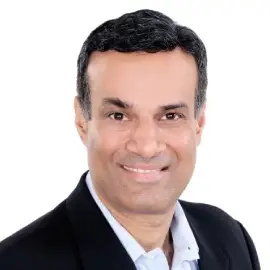 Business Model Innovation as a Catalyst for Growth: Ben Mathias, Managing Partner for India and Southeast Asia at Vertex Ventures, believes that innovation in India often centers around business models. While technology plays a role, it has its limitations in the Indian context. Mathias cites Ace Turtle, an investment within his portfolio, as an example of successful business model innovation. Originally a software-as-a-service company serving offline brands venturing into e-commerce, Ace Turtle successfully transitioned into becoming an operator when brands requested their comprehensive assistance. Today, Ace Turtle boasts partnerships with renowned brands such as Wrangler and Lee and plans to launch several other brands in the near future.
Fostering a Culture of Innovation: Razorpay, a prominent Indian fintech unicorn, attributes its success to an "engineering-first" culture and a bottom-up approach to innovation. Co-founder Shashank Kumar emphasizes the significance of nurturing a culture that encourages innovation throughout the organization. With nearly a thousand engineers and a focus on scaling up, Razorpay aims to expand its innovative offerings from payments to banking. The company envisions elevating the banking experience to the level of popular consumer platforms like WhatsApp and Instagram. Additionally, Razorpay seeks to establish itself as a trusted foundation for all e-commerce transactions, akin to the trust built by companies like Amazon and Flipkart regarding product delivery and returns. Despite being a financial company, Razorpay has excelled by maintaining a nimble approach and embedding a customer-focused mindset at every level, promoting decentralization, and empowering teams to work cohesively towards common goals.
Sustaining innovation in the face of growth and scale is a formidable challenge for startups. However, successful companies recognize that continuous innovation is not only crucial for survival but also an opportunity to differentiate themselves and stay ahead of the competition. They understand that innovation should be deeply rooted in understanding and addressing customer needs, as well as leveraging emerging technologies and data-driven insights.
In this rapidly changing landscape, the ability to adapt and evolve is essential. Startups must embrace a mindset of agility and flexibility, constantly seeking ways to refine their business models, optimize operations, and deliver exceptional customer experiences. They must be willing to challenge the status quo, experiment with new ideas, and learn from both successes and failures.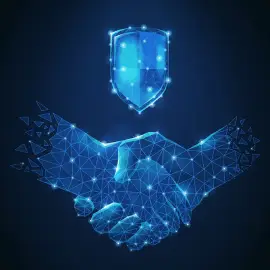 Furthermore, collaboration and partnerships play a vital role in driving innovation. Startups should actively seek alliances with industry experts, research institutions, and other ecosystem players to foster knowledge sharing, access additional resources, and tap into diverse perspectives. Collaborative efforts can lead to breakthrough innovations and accelerate the pace of progress.
Another critical aspect is talent acquisition and development. Startups need to attract and retain top talent with a passion for innovation, providing them with the right tools, resources, and a supportive environment to thrive. Nurturing a culture of creativity, open communication, and learning is essential for fostering innovation from within the organization. Encouraging employees to think outside the box, explore unconventional solutions, and take calculated risks can yield remarkable outcomes.
Moreover, startups should actively seek feedback from customers and stakeholders, using it as a valuable source of insights to refine their products, services, and business strategies. By staying closely connected to their target market, startups can ensure that their innovations are relevant, impactful, and align with evolving customer needs and expectations.
As the startup ecosystem continues to evolve, regulatory and policy frameworks can also play a pivotal role in fostering innovation. Governments and industry bodies should create an enabling environment that encourages experimentation, supports research and development, and incentivizes risk-taking. Collaboration between the public and private sectors can drive innovation at a larger scale, address systemic challenges, and create a conducive ecosystem for startups to thrive.
In conclusion, valuable companies driving change with innovative approaches understand that innovation is not a one-time event but an ongoing journey. By aligning innovation with customer needs, leveraging data, embracing business model innovation, fostering a culture of creativity, and collaborating with various stakeholders, startups can sustain their innovation engines and continue making a lasting impact on their industries. In this dynamic landscape, those who embrace innovation as a core value will be well-positioned to seize opportunities, overcome challenges, and shape the future.
India's transformative startups are driving change by embracing innovative approaches tailored to their customers' needs. By seamlessly integrating business processes and technology, these companies, exemplified by Moglix, enhance efficiency and effectiveness in multi-stakeholder environments. Leveraging data as a catalyst, they unlock untapped opportunities for optimization throughout the value chain. Through business model innovation, startups like Ace Turtle reshape industries and forge new paths to success. Fostering a culture of innovation, as seen at Razorpay, empowers teams to continuously evolve and exceed customer expectations. As these pioneering companies navigate the path to sustainable growth, they stand as beacons of innovation in India's dynamic startup ecosystem, fueling progress and driving change in their respective industries.