Squid Games has been a worldwide phenomenon since its debut on Netflix on September 17, 2021. The theme of Squid Game is not only a survival game series; it is also rife with social satire and life lessons.
The Squid Games ensemble is portrayed in the program as characters that employ imaginative techniques to survive the games, whether that means thinking on their feet or outright betraying each other. These methods range from empathy and generosity to clever thinking. What are some of the main lessons from Squid Game, then?
Understand when to take life seriously
There is undoubtedly a place in life for play, but you need to know when it is. Players 324 and 250 made a lighthearted wager on who would cross the finish line first in the red light, green light game, unaware of the severe repercussions should one lose. Sadly, the players were overly enthusiastic, and 324 was the first to perish in the game's opening round since they didn't play carefully enough.
These two athletes demonstrate that there are times in life when we should take things seriously and that it is okay to exercise care while deciding how to proceed.
Never be afraid to consider unconventional options
Receiving the umbrella form in the Dalgona candy game could initially seem to be the end of the world. Even those with the steadiest hands would have trouble effectively removing it due to its exquisite design and the thinness of the umbrella pole. Gihun spent most of the given time, like the other players, trying to remove the form with the supplied needle but had little success. He didn't appear to be able to get the umbrella off in time.
One of your most valuable assets is teamwork
When the announcement of the tug-of-war game was made, it did not appear that our heroes would have much luck. The other players didn't think their squad would succeed because they often had inferior players than their rivals. The only reason they were able to win the game was because of their superb collaboration.
Both Sangwoo's desperate attempt and Ilnam's original strategy were successful only because everyone on the squad was willing to give their best. The plans would not have worked and the squad would have met their demise far sooner if even a few individuals had rejected.
Verify Anyone You Trust
In the first few episodes of Squid Game, we discover several unfavorable facts about Sangwoo, including the fact that despite being accepted into SNU, he had amassed significant debt and had even used his mother's home as security. His mother even went on bragging about her kid going to Seoul National University even though she hadn't spoken to him in a while. His family was still unaware of this.
Unfortunately, Ali didn't know about any of these warning signs since he had complete faith in Sangwoo. Sangwoo betrayed Ali by taking his marbles during the Gganbu episode, even though he hadn't seen anything to suggest that he would do so, and Ali had to suffer the consequences.
Your prior knowledge might be used in unexpected situations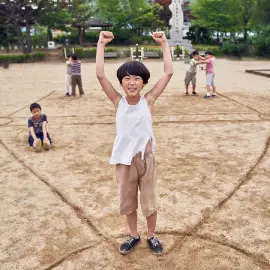 Without the helpful windowmaker from episode 7, would there ever have been a winner in the Squid Game? Perhaps not. The final three players in the game were able to pass because of his understanding of glass. They wouldn't have been able to determine which glass was tempered without leaping if he hadn't been present.
The windowmaker probably didn't believe that his previous work at a window factory would end up saving his fellow players' lives when he first entered the games. Similarly, you probably possess information that you are unaware may prove useful in the future.
Being kind to others might benefit you in the future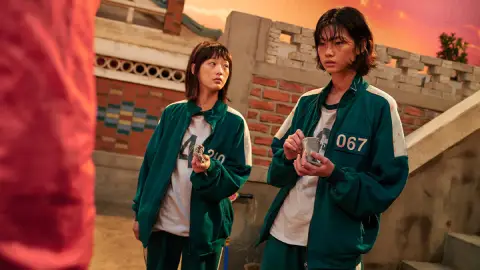 Consider Ali who protected Gihun during the red light, and green light game, or Gihun who let the other man take the first vest in the glass bridge game. Gihun's decision to give up the vest helped him win the fifth game, while Ali's decision to save Gihun earned him several supporters who stood by him when matters between the players became tense.
What was only a deed of charity for both parties ended up benefiting them in the long run. This demonstrates how kindness may come in handy at any time.