Do you already have a lucrative career, but always want to improve it? It may be satisfying and thrilling to have a good profession, but there is nothing wrong with wanting to change things up to further your career.
You may help yourself to achieve that by implementing the five straightforward adjustments listed below in your daily life. Whatever line of work you may be in, knowing yourself and seeing what areas of your life might want improvement is the key.
Enhance your skill set in order to grow in your job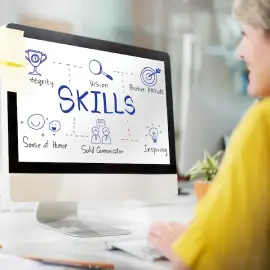 What do you do for a living? What are the daily talents you use that are necessary for your line of work? Focus on the minor aspects of what you do every day that might help you develop your entire skill set. Is public speaking or communication a requirement in your line of work? Think about enrolling in a few communication or public speaking classes. Take whatever course you think would help you become more effective at work. Anything you can do to improve your skill set for the workplace is worthwhile.
Put A Strong Support System Around You
When you're not working, being at work all the time might sap all of your vitality. For difficult days, surround yourself with a solid support network. When you're working, having a good life outside of work makes the job a little more enjoyable and less stressful. It is also wise to make an effort to form solid relationships at work.
Go the extra mile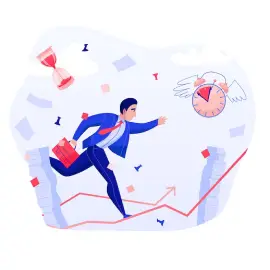 Making a significant shift will be difficult if you're attempting to figure out how to improve your life in 30 days.
Successful people have a long-term perspective.
Bill Gates, a co-founder of Microsoft, said: "Most people overestimate what they can achieve in one year and underestimate what they can do in ten years. In other words, rather than considering days, weeks, months, or even years, Gates is thinking in terms of decades.
So prepare for the long haul and practice patience.
Pay attention to the process rather than the end product. What I'm trying to say is that you won't succeed in climbing Mount Everest if all you focus on is reaching the peak. Focus on the years of training, planning, and ascending rather than the top itself.
You'll succeed if you take things one step at a time and implement one keystone habit at a time.
Take more naps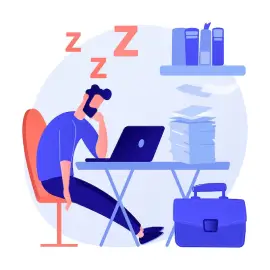 You can run out of energy after a long day at the office. Find some downtime if you're working too much. How much sleep do I need, you might be wondering. To obtain enough rest, you should ideally receive seven to eight hours of sleep each night. Anything less, or sleeping for only a few hours each night, consistently, may result in long-term harm to your physical and mental health.
Workout more
Exercise does not need going to the gym or engaging in strenuous lifting. Exercise may be as simple as going for a short jog, practicing yoga or mild stretching, or even just performing some cardio. To keep your body in good shape, exercise throughout the week. You shouldn't sit about too much on your days off if your job isn't particularly demanding and requires a lot of sitting. To maintain energy, make an effort to lead an active lifestyle. To help you relax before the workday, think about doing meditation in the morning. Even just a little bit of alone time will have a huge impact on how you respond to things at work.
Live a more organized life
To make sure you hold yourself accountable for everything on your plate each day, invest in a notebook or an organizer. A daily evaluation of your time management at home and work might show you how to be more productive. Maintaining an organization will make your life better in the long run, at work, and in all of your other situations.
Conclusion:
Simply implementing these six little life changes can have a significant impact on your career. It's amazing how much your life and work can improve when you make positive adjustments. Simply being more organized, working out more often, getting enough rest, surrounding yourself with supportive people, and expanding your skill set are all effective strategies to improve your life and your profession.