Distance is defined by the dictionary as the separation between two points. However, the distance between you and your distant family members is not only determined by the distance between you. It evokes strong emotional responses in you and makes you long for their company, touch, unending love, and care. It might occasionally be unpleasant to be apart from your family. You miss having them around for your important occasions. or not being available when they most need you. The remorse that occasionally results from this agony just makes you detest the physical distance more.
Let us assure you that being close to your family is still possible even though you are far from them. You can find methods to keep in touch with your far-flung family with a little bit of imagination and work. Learn more about strengthening your relationship with long-distance relatives by reading on.
Contact Them Frequently
Nothing compares to the joy of a good, old-fashioned phone conversation, which is the best and simplest method to remain in touch with your far-flung relatives. You may call your loved ones who live in another country or continent by dialing just a few numbers on your cell phone. Make it a routine to contact them each day at the same time to check on them and let them know what's new in your life. It will demonstrate your attempts to remove any obstacles in their way physically, bringing them nearer to you.
Keep In Touch With Mobile Apps
Several applications enable you to contact your loved ones with only the press of a button. You may phone or video chat with family members using these applications, exchange images, and videos, and send text messages instantly. Through these applications, you can keep your loved ones updated on all of your accomplishments, whether little or large, so they never feel left out.
Take Joint Vacations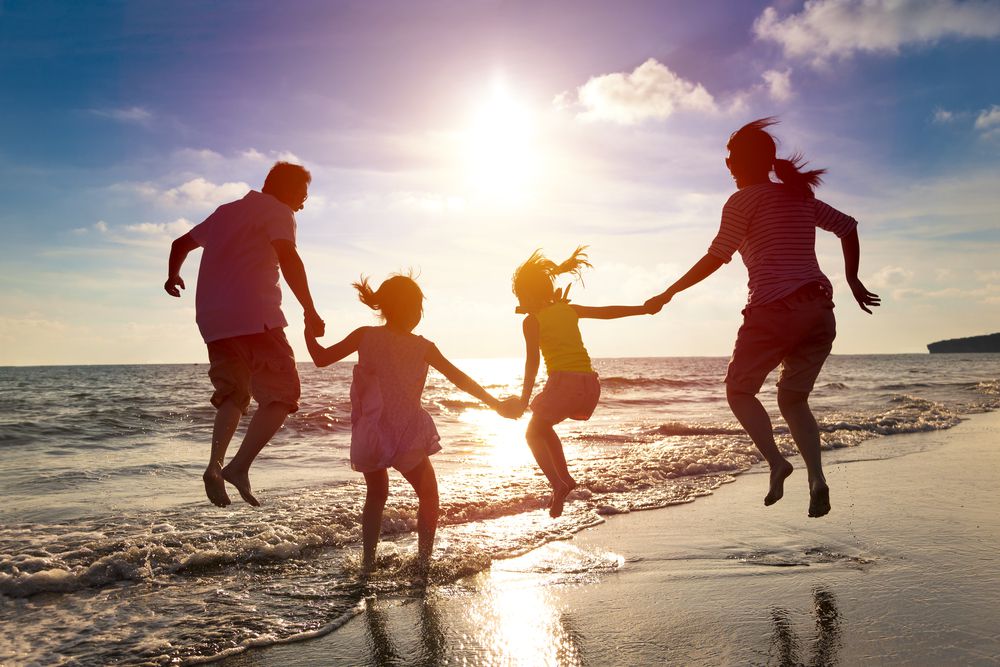 Traveling with your family and close friends is a wonderful way to maintain relationships and enjoy the most memorable experiences. You might choose a location that neither of you has been to for a weekend break or a weeklong journey so that the experience will be novel and comparable for both of you. Set clear expectations for the day and time you will depart from each location so that you may enjoy a fun-filled, lavish vacation.
Provide A Gift Surprise
Gifting is a wonderful way to express your love and appreciation for your family members and let them know how much they mean to you. Even if you may not be able to join your distant relatives in person for their big occasions, you can still show them how much you care by presenting them with thoughtful gifts. No of the occasion—your dad's promotion party, Mother's Day, your sister's graduation, or Valentine's Day—a meaningful message given with a wonderful gift will thoughtfully communicate your best wishes to them.
Each Other Frequently Visit
It is a viable choice to see your loved ones when it seems impossible to continue to be apart from them. Visit each other in turns. It will enable you to directly interact with your family members and see the daily events that take place in their life. To make the most of your time with your family while you are there, you may schedule get-togethers, go out to dinner or the movies, or both.
Write Letters To One Another
Even if writing letters in the Internet age may seem a bit archaic, it always manages to make an effect on recipients. Writing handwritten letters to your family while you live far from them in another city or country is a terrific concept. Receiving mail, handling the letter with your bare hands, and reading the kind words written by your loved ones can't possibly be better. The sensation will take your loved one's senses to another world and increase their sense of closeness to you.
Work Together To Achieve A Goal
Put your jogging shoes on and go! The entire family may work toward a goal by preparing for a 5k or half-marathon. Each person might prepare alone, and when you all come together once or twice a year, you could run a race. If you gather together on Thanksgiving, for instance, you may run a turkey trot early in the morning.
Be not disheartened! If jogging isn't their favorite activity, you can strive toward a variety of other objectives as a family. If everyone is having a wonderful time and enjoying themselves while working toward something together, whether it's learning a new language, revisiting a beloved book series, or visiting every National Park, you've already achieved your objective.
Conclusion:
Finding a timetable that works for everyone and making the messaging service and technology simple to use are essential for staying in touch with distant family members. Creating online family recipes and scrapbooks is a wonderful way to get to know one another. Planning anniversaries, birthdays, and surprises may be just as satisfying for you as it is for the recipient of the honor.
Long-distance families will undoubtedly treasure the little, unexpected presents received from loved ones for years to come. It will be unique and distinctive however you decide to keep in touch with family and friends across distance. Every long-distance family may create a strong link that will last for many generations by using our original and unforgettable ideas.