Superheroes can't be real, can they?
We are aware that superheroes only exist in comic books, movies, and television shows, except for a select group of courageous or insane people who decide to patrol and seek to safeguard specific city streets in their handmade uniforms.
Nowadays, all three are frequently present.
Therefore, if Bruce Wayne or Clark Kent exist, they do not have another personality. There are certain people, nevertheless, with whom we may make analogies. As far as anybody knows, Elon Musk is not genetically modified like the Hulk, he is not from another world like Thor, and he is not both genetically modified and from another period like Captain America.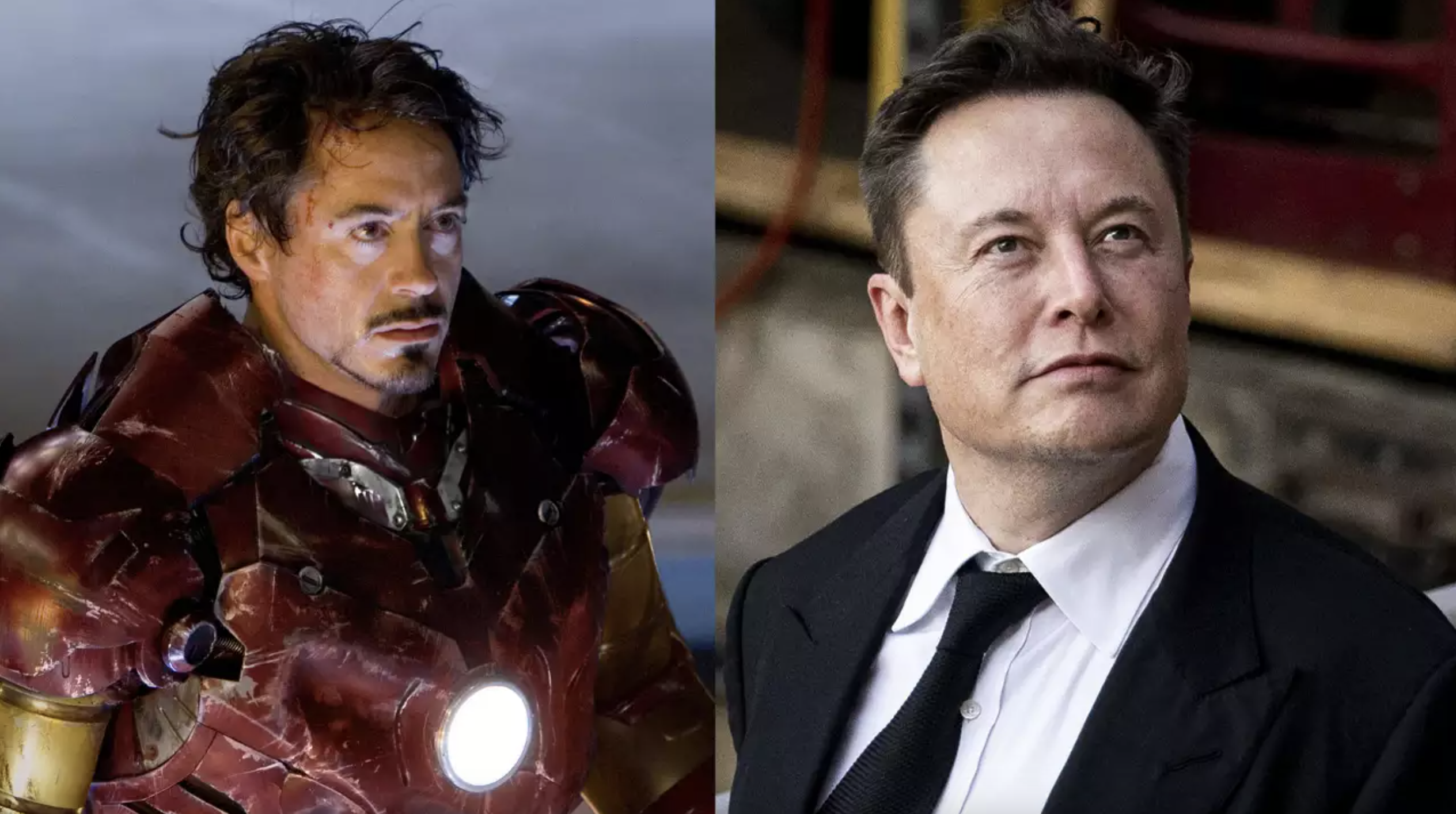 Iron Man/Tony Stark: $12.4 billion and $13.6 billion for Elon Musk
Even his net wealth exceeds that of the made-up Stark.
Vices:
They aren't quite the same, but at least they each have their vices.
Elon Musk founded his businesses independently, whereas Tony Stark received Stark Industries from his father. Nevertheless, Elon Musk's rise to multi-billion dollar valuations is comparable to Tony Stark's transformation of Stark Industries from a weapons manufacturer to a more benevolent enterprise. After being ambushed while traveling in an Army convoy, Stark was imprisoned in a cave where neither his wealth nor his affluence was of any value to him. All he could do was use his mind to get away, and to accomplish so, he had to transform into Iron Man.
Musk was never imprisoned of any type; he was raised in a middle-class home in South Africa; but, much like Iron Man's outfit, he made himself into the person he is today and the companies he founded.
When Musk was young, his parents firmly pushed him to read and get an education, and he enthusiastically did both. At the ripe old age of 12, he started coding, and after his family relocated to North America, he attended universities in both Canada and the United States. graduating from the University of Pennsylvania after beginning at Queen's University.
Then he founded his own business, Zip2, which he later sold for $21 million, using the proceeds to fund the founding of a second business, X.com, with $10 million. Then, X.com merged with PayPal, a business you may be familiar with.
The Paypal Mafia, which resembles the Avengers, was established:
However, that is a very another story.
The Iron Man outfit modified throughout time. Tony Stark proceeded to make modifications after leaving the jail (which was the entire point of his suit in the first place) and returning to his headquarters. Add extra elements to the suit to make it better and more effective. He could have just returned to work or perhaps retired instead of continuing to wear his suit and become Iron Man, but he chose to do so.
Similar to how the Iron suit progressed from being made of iron and copper to molecularly aligned crystalline iron over titanium nitride, Musk's business creativity has also advanced.
You know, Elon could have simply retired after PayPal was sold to eBay for $165 million when he was only 31 years old. Anyone could live fairly opulently on that amount of money for several lifetimes.
Elon chose a different path, investing every cent of the proceeds from the sale of PayPal into founding three new businesses instead of retiring because he wanted to keep growing.
Tesla Motors
SpaceX
SolarCity
He invested every single cent, and we do mean EVERY SINGLE CENT. While he toiled to develop each firm, he had to borrow money for food and rent. If you put less money into any of them, they can disappear. As it turned out, SpaceX was on the verge of failing when its final launch attempt succeeded.
After some time, much as Tony Stark created an army of Iron Man outfits, Musk created an army of tech firms.
Bottom Line:
The arc reactor was created by Stark. HyperLoop was started by Musk.
Even the fictitious Iron Man may not be able to compete with the real Elon. In addition to all of his other endeavors, he controls the firm that may help make that a reality. He wants to explore Mars in the hopes of one day inhabiting the planet. It's not simply a fantasy.
Elon wants to send a human to Mars for the first time, even though we have already sent a machine there and flown past it. Science lesson: Even those accustomed to living in Canada would find Mars' average temperature of -29° to be uninhabitable.