Unlocking your true potential requires stepping out of your comfort zone and embracing calculated risks. In a world that constantly demands innovation and adaptability, playing it safe may hinder your growth and limit your chances of achieving what you truly desire. As young adults, now is the perfect time to embrace the power of calculated risks and pave the way to a future filled with success and fulfillment.
Embracing the Unknown
Life is an adventure, and every adventure involves taking risks. Whether it's pursuing a new career, or starting a business, taking risks is an integral part of our journey towards personal and professional growth. By taking calculated risks, we open ourselves up to a world of possibilities and opportunities that would otherwise remain hidden. Calculated risks push us beyond our limits and force us to confront our fears and doubts. They challenge us to learn new skills, develop resilience, and adapt to changing circumstances. Each risk we take, even if it doesn't lead to immediate success, provides valuable lessons and experiences that contribute to our personal and professional growth.
Fear of failure often holds us back from taking risks. We worry about the potential consequences and the possibility of setbacks. However, it is important to remember that failure is not the end; it is merely a stepping stone on the path to success. By reframing failure as a learning opportunity, we can overcome our fear and embrace the risks that will ultimately lead us to our goals.
Calculated Risks: The Key to Innovation
Innovation and progress are fueled by calculated risks. Some of the greatest inventions and breakthroughs in history were the result of individuals who dared to take risks. From Thomas Edison's countless attempts to create the light bulb to Elon Musk's audacious ventures in space exploration, these visionaries understood that calculated risks were necessary to achieve their goals and make a lasting impact on the world.
Developing Resilience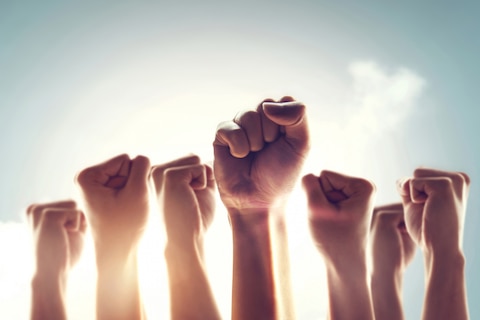 Taking calculated risks builds resilience, a crucial trait for success in any endeavor. When we step outside our comfort zone and face challenges head-on, we develop the ability to bounce back from setbacks and adapt to new situations. Resilience allows us to persevere in the face of adversity, learn from our mistakes, and ultimately achieve our goals.
Calculated Risks & Entrepreneurship
For aspiring entrepreneurs, calculated risks are an essential part of the journey. Starting a business involves venturing into the unknown, facing uncertainty, and making decisions with limited information. Successful entrepreneurs understand that taking calculated risks is necessary to seize opportunities, innovate, and create value in the marketplace.
While risks are necessary, it is crucial to approach them with a calculated mindset. Blindly jumping into the unknown without proper planning can lead to unnecessary setbacks and failures. Before taking a risk, it is important to conduct thorough research, analyze potential outcomes, and develop contingency plans. By doing so, we can minimize the negative consequences and increase the likelihood of success.
Building a Support Network
Taking calculated risks can be daunting, but having a support network can make all the difference. Surrounding yourself with like-minded individuals who believe in your vision and provide guidance and encouragement can boost your confidence and help you navigate the challenges that come with taking risks. Seek out mentors, join communities, and build relationships with those who can support you on your journey.
While risks come with uncertainties, the rewards can be extraordinary. By taking calculated risks, we open ourselves up to new opportunities, personal growth, and the chance to achieve what we truly desire. Whether it's landing your dream job, starting a successful business, or making a positive impact on the world, the rewards of taking calculated risks far outweigh the temporary discomfort and fear that may accompany them.
Conclusion
As young adults, we have the unique opportunity to shape our future by embracing calculated risks. By stepping out of our comfort zones, overcoming the fear of failure, and planning our actions, we can unlock our true potential and achieve what we truly desire. Remember, the greatest achievements in life often require taking risks. So, dare to dream big, take calculated risks, and embark on a journey that will lead you to success, fulfillment, and a life beyond your wildest imagination.