Stephen Hawking's Extraordinary Quest for Knowledge and Triumph over Adversity.
The life of Stephen Hawking stands as an awe-inspiring and powerful reminder that the indomitable human spirit is capable of transcending the seemingly insurmountable limitations imposed by the physical world. From his early days as a precocious and intellectually gifted young mind to his eventual rise as an internationally renowned physicist and cosmologist, Hawking's journey is nothing short of extraordinary. It serves as a profound beacon of hope, demonstrating that the formidable adversities of life can be conquered through unwavering willpower, relentless determination, and an insatiable thirst for knowledge. Stephen Hawking's unparalleled and enduring legacy continues to inspire generations to come, igniting the flames of curiosity and resilience in countless hearts, as they navigate their own paths through the labyrinth of challenges, and find solace in the boundless potential that lies within the depths of the human spirit.
Early Life and the Onset of Adversity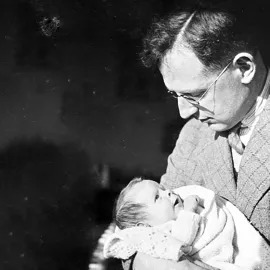 Born on January 8, 1942, in Oxford, England, Stephen Hawking exhibited an early fascination with the mysteries of the cosmos. Despite his exceptional intellect, the young prodigy's life took a tumultuous turn when he was diagnosed with amyotrophic lateral sclerosis (ALS) at the age of 21. This crippling neurological disease left him confined to a wheelchair, bound by a degenerative condition that would gradually rob him of his physical capabilities.
The Emergence of a Scientific Mind
While adversity threatened to limit his pursuits, it only fueled Stephen Hawking's determination to pursue his passion for science. As his body weakened, his mind soared to new heights. Through sheer resilience, he discovered that adversities can indeed become smaller when confronted with an unyielding spirit. His groundbreaking research on black holes and the origin of the universe revolutionized the field of cosmology and earned him international acclaim.
The Power of Adaptation
Stephen Hawking's relentless pursuit of knowledge exemplified his ability to adapt to the challenges presented by his physical limitations. Embracing the power of technology, he utilized a speech synthesizer to communicate, allowing him to engage with the world and continue his scientific contributions. This remarkable adaptation not only highlighted his intellectual brilliance but also demonstrated that the human spirit could transcend the boundaries of physical existence.
A Life Beyond Academia
While Stephen Hawking's scientific achievements are legendary, his inspirational journey extended beyond academia. As an author, he penned several best-selling books, including "A Brief History of Time," a masterpiece that introduced complex scientific concepts to the general public in an accessible manner. Through his writings, he demonstrated a remarkable ability to communicate the wonders of the cosmos, captivating readers with his profound insights.
Courage in the Face of Adversity
Stephen Hawking's life serves as a beacon of courage and resilience for individuals facing adversity in all walks of life. His determination to overcome the insurmountable odds posed by ALS showcased the power of the human spirit to triumph over even the most daunting challenges. His refusal to surrender to despair and his unwavering commitment to scientific exploration are testaments to the potency of willpower and its ability to navigate the darkest of circumstances.
Notable Work: Unraveling the Mysteries of the Universe
Stephen Hawking's exceptional contributions to the fields of theoretical physics and cosmology have left an indelible mark on the scientific community, reshaping our understanding of the cosmos and its intricacies. One of his most remarkable works, "A Brief History of Time," published in 1988, stands as a seminal piece in popular science literature, captivating both scholars and the general public alike. In this groundbreaking book, Hawking eloquently delved into complex topics, such as the nature of time, the origins of the universe, and the enigmatic black holes, making these profound scientific concepts accessible to a wider audience.
Through "A Brief History of Time," Hawking artfully elucidated the intricate interplay of gravity, space, and time, expounding on the fundamental principles of general relativity and quantum mechanics. He deftly navigated the realms of theoretical physics, skillfully guiding readers through the nuances of the Big Bang theory and the expansion of the universe, revealing the mesmerizing beauty hidden within the mathematical equations that govern our existence.
Moreover, Hawking's groundbreaking research on black holes revolutionized our understanding of these enigmatic cosmic phenomena. He postulated that black holes, previously thought to be entirely black, could emit radiation due to quantum effects near their event horizons, a concept now widely known as "Hawking radiation." This discovery not only bridged the gap between the seemingly incompatible worlds of general relativity and quantum mechanics but also challenged long-held notions about the inexorable nature of black holes.
Throughout his illustrious career, Stephen Hawking pursued a relentless quest to find a unified theory of the universe, often referred to as the "Theory of Everything." This hypothetical framework sought to integrate the fundamental forces of nature and explain the fundamental structure of the cosmos. Although he never succeeded in fully realizing this grand vision, his relentless pursuit of this elusive goal inspired subsequent generations of physicists to continue the search for a unifying theory that would unlock the deepest secrets of the universe.
Stephen Hawking's notable work extended beyond academia and research. As an educator and communicator of science, he left an enduring impact on the dissemination of knowledge, making esoteric subjects accessible and captivating to both scientific enthusiasts and lay readers. His contributions to humanity's collective understanding of the universe continue to reverberate across the scientific community, inspiring curiosity and fostering an insatiable hunger for knowledge.
Inspiring Future Generations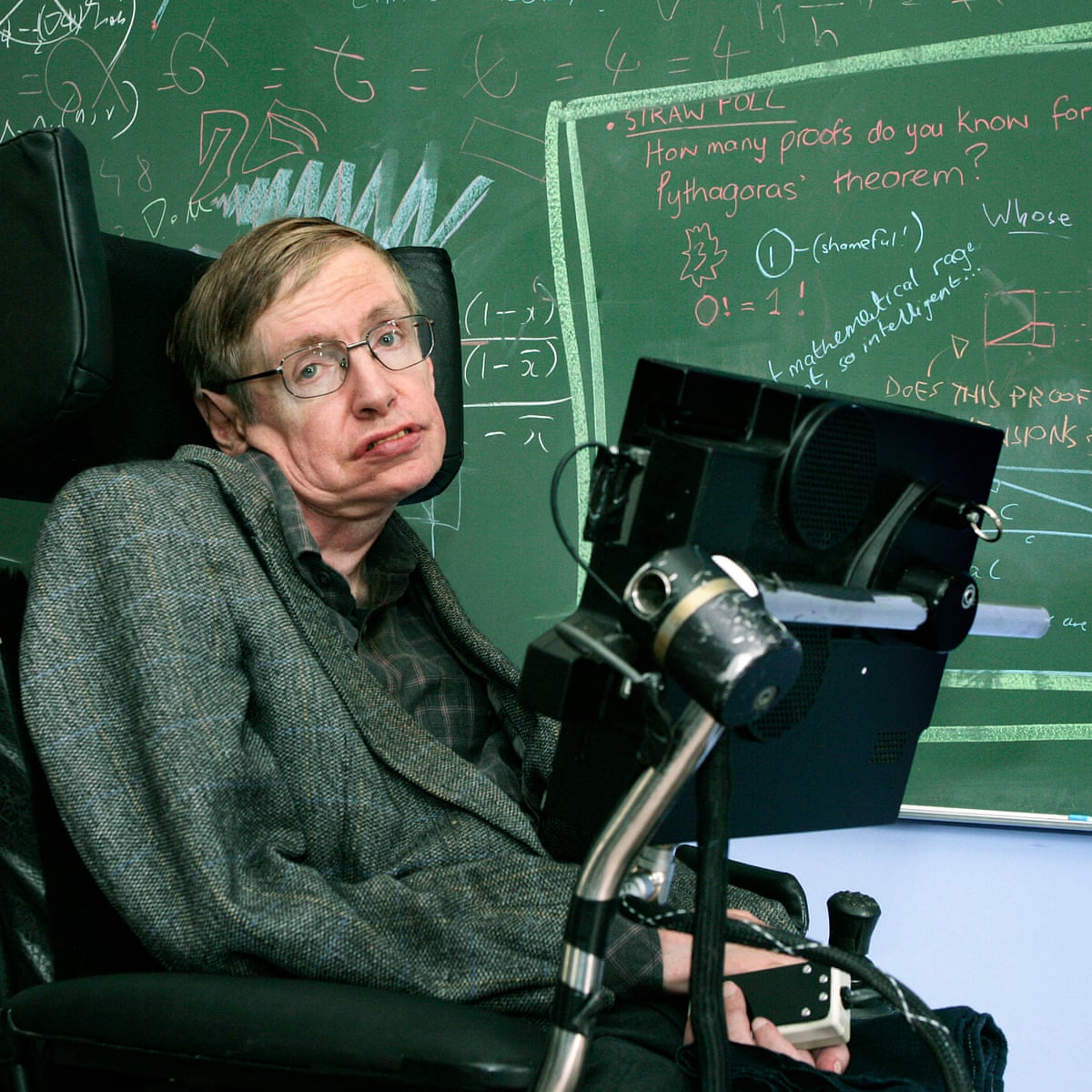 Beyond his scientific contributions, Stephen Hawking's tenacity and fortitude continue to inspire future generations of scholars, scientists, and dreamers. His life story serves as a poignant reminder that adversities, though formidable, can be conquered with a resolute spirit. Young minds, facing their own trials, can find solace and motivation in his journey, realizing that even in the face of immense difficulties, the pursuit of knowledge and personal growth is a beacon of hope.
Legacy & Impact
The legacy of Stephen Hawking endures as an everlasting testament to the triumph of the human spirit over adversity. His unparalleled contributions to cosmology and physics transformed our understanding of the universe, leaving an indelible mark on the scientific community. But perhaps more importantly, his unwavering determination serves as a beacon of inspiration for all of humanity, reminding us that our true potential lies not in our physical prowess but in the depth of our spirit.
Conclusion
The life of Stephen Hawking stands as a powerful reminder that the human spirit is capable of transcending the limitations imposed by the physical world. His journey from a curious and brilliant young mind to an internationally renowned physicist serves as a beacon of hope, demonstrating that the adversities of life can be conquered through unwavering willpower and a thirst for knowledge. Stephen Hawking's life is a testament to the triumph of the human spirit over the challenges of existence, inspiring generations to come with his remarkable story of resilience and courage in the face of adversity.