The pupils that sat in front of me in my first class when I first began teaching at the age of 21 struck me as being courageous. I wasn't much older than them at the time, but there was a noticeable difference in the way they addressed their educational endeavors. This was a generation that went into the classroom believing that on the fertile ground of education, their aspirations might blossom into a better way of life. They were curious and unafraid to ask questions. There was no higher source of energy for me as a teacher than their interest.
India has a long history of being acknowledged as a country that fosters an atmosphere where teachers are valued and given power. Every nation's foundation in the twenty-first century is dependent on the education of its children. We have a unique chance to take advantage of India's attractive demographic dividend since there are 9.7 million teachers in the nation.
Being adaptable is a skill
While most people question "Why?" children usually ask "Why not?" Because they are by nature brave, children are the ideal example of adaptability. Children as young as 3 were adjusting to a completely new manner of learning when Covid-19 transformed the fundamental essence of our lives a few years ago. Children from throughout the nation arrived at their new standard of learning with their renowned propensity for curiosity.
The instructors in India were inspired by this to try out novel teaching methods and to provide their children with the finest care possible. Many educators had never used technology before, yet despite this, they performed admirably and made sure that learning never stopped in India.
A learning path without mistakes is incomplete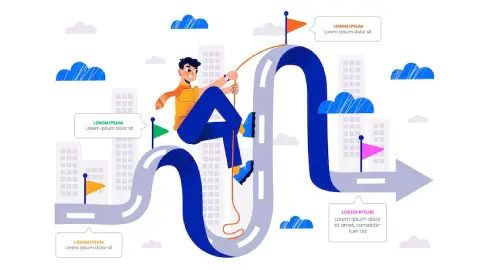 One of my earliest learnings as a teacher was that kids don't mind making errors. They are worried about how the adults in their immediate environment will respond to their choice. Teachers may foster an atmosphere of empathy for both students and themselves by accepting mistakes as an essential part of the learning process. Making errors when learning is merely a part of the process; it is not a sign of poor instruction.
Since each child is different, finding their actual potential requires a customized strategy that allows pupils to make errors and learn from them. The empathy that teachers bring to the classroom also contributes to the most innovative and inclusive learning environments. Students in India become champions of an unstoppable country when they discover the launching pad of support from their professors.
The use of technology by teachers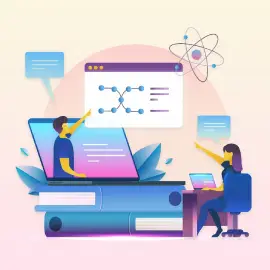 I've discovered that technology helps me be a better teacher throughout the years. It provides me with all the resources I need to effectively spark the attention of my pupils and demonstrate the operation of the universe in a way that honors their creative imagination. In a world where the future of education is quickly becoming the present, hybrid learning raises the bar for personalization by providing instructors with the necessary technological tools.
Thanks to the power of technology, instructors in India will have the resources to provide kids with a much more comprehensive education—nurturing future change-makers and leaders. India's learning environment, which currently has incredible talent on both sides of the learning connection, will be much better when its instructors and technology come together.
A good learner must also be a good teacher
The teaching community in India comes from a long tradition of educators who have established our nation as the land of learning, giving the world the number Zero and making advances even in the ancient world in science and arithmetic.
However, teaching is a two-way partnership, much like most life experiences. The ideal mental environment for teachers to perform at their best is created by Indian students. Being a good learner is ultimately what makes a successful teacher. We must be perpetual learners in an effort to enhance students' learning progress in a changing setting. I get new knowledge every day, which helps me become a better teacher.