Innovation is not always an easy process. It frequently requires a certain ecosystem to be in place so the individuals involved are encouraged and permitted to freely develop ideas—ideas that might advance initiatives. For the inventive process to be as valuable as possible, the appropriate instruments must also be available.
Innovation has a significant role in the development and success of organizations. Today, creating an innovation culture inside your firm is essential, yet many companies still struggle with internal issues that impede the creative process. The typical problems facing innovation today are listed below.
Fear
Fear is, very simply, one of the fundamental causes of why businesses struggle to develop over time. And that makes perfect sense. While there is some risk involved in beginning a firm, the equation changes as businesses expand. Because there is more to lose when a firm is bigger, many organizations rapidly develop a risk aversion.
Not only may fear to prevent creativity at the organizational level, but it's also crucial to make sure that staff members feel comfortable sharing original and creative ideas for the company. It will be very difficult to conduct dialogues that drive creative ideas and solutions if there is a pervasive sense of profound dread among employees about questioning the status quo.
To take risks, one must be at ease with uncertainty. These unknowns represent a growing threat to the survival of the firm as it grows. The finest leaders, however, are aware that there are several types of risk and evaluate the importance of their innovation efforts in light of the relative nature of that risk.
If a company isn't adequately capitalized to withstand the possible losses, financial risk, for instance, might provide serious difficulty. However, both before taking the risk and after witnessing the initial performance, these risks may be properly handled.
Consumer health and safety-related innovations expose businesses to legal action and have the potential to seriously harm their reputations. Many businesses only make token attempts at innovation due to the financial difficulties and potential damage to their brand, choosing instead to carry on as normal.
Long-Term vs. Short-Term Objectives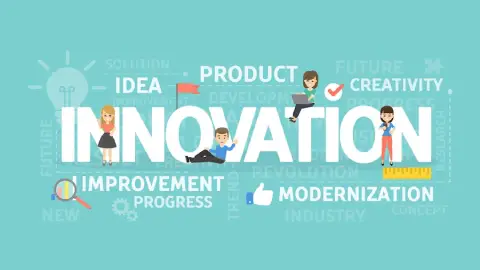 The IPO is one of the most important early milestones for many businesses. An IPO sometimes acts as a seal of approval in addition to the infusion of funds into your company. This milestone denotes a business's achievement in becoming a prominent participant in the industry as well as its business success.
However, once your business becomes public, the short-term demands of the shareholders may override the long-term objective of continued growth. Given that the expenses of research and development must be viewed as long-term expenditures, this may cause a greater aversion to risk. Although these long-term objectives may ultimately yield a greater return, for the majority of shareholders, it is the quarterly returns and dividend payments that are most important.
This may cause companies to postpone or completely give up on corporate innovation. Naturally, this has the effect of allowing more creative and maybe smaller enterprises with fewer roadblocks to pass these businesses.
Corporate Organisations
Craftspeople have a saying that goes, "If it ain't broke, don't fix it." This way of thinking may save plumbers, carpenters, and other skilled tradespeople from doing pointless work and maybe causing further issues, but it frequently results in a company's decline and, ultimately, its destruction.
The majority of businesses do not consciously choose to stick with their established practices. When these companies join the market, they depend on innovation and fresh perspectives to succeed.
But once they take root, it can be challenging to break ingrained habits. Since their product or service is what brought them to where they are, altering the recipe for success may mean losing all they have worked so hard to achieve.
Naturally, as time goes on, that formula for success may very rapidly become outdated, and businesses that can't innovate or adapt get left behind. Even fading away is an option. In certain cases, though, not much can be done by the time this realization sinks in, particularly if the core business model is no longer viable. To show how rapidly this can happen, just look at BlackBerry or Blockbuster.
Promotions and hiring are a part of the problem. To retain institutional expertise, reward service, and loyalty, and reduce the downtime that comes with a new employee, many businesses choose to promote from within their ranks.
However, recruiting internally also restricts outside viewpoints. This might result in solitary thinking and a type of echo chamber that prevents a business from fully comprehending the changes happening in the market. One of the most prevalent and harmful obstacles to creativity is the lack of diverse views.