After months of negotiations and uncertainty, Tesla's long-awaited entry into the Indian market seems to be gaining momentum. Senior officials from the American automaker recently held discussions with the Indian government in Delhi to explore plans for establishing operations in the country. With India positioning itself as a global manufacturing hub and promoting sustainable and electric mobility, Tesla's presence has the potential to drive significant transformation in the automotive industry.
Overcoming Gridlock and Rekindling Hope
For nearly a year, Tesla's plans for India were stymied by a government demand to set up local manufacturing facilities before allowing the company to sell cars. Elon Musk, CEO of Tesla, had firmly stated that the company would not establish manufacturing plants where it couldn't first sell and service vehicles. However, recent developments indicate that Tesla is now seriously considering India as a production and innovation base. Indian government officials have expressed their support and willingness to collaborate, signaling a renewed hope for Tesla's entry into the market.
Manufacturing Facility Considerations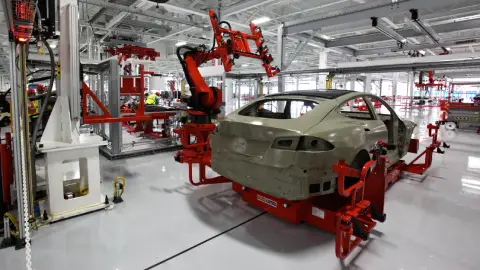 To move forward, Tesla needs to establish a manufacturing facility, and India is one of the prospective locations. The company aims to leverage its position as a cost leader in the global electrification journey, but it faces challenges due to supply constraints and increased competition from established automakers such as Mercedes, BMW, and Volkswagen. However, Tesla's visit to India included influential team members capable of making decisions on manufacturing facilities, indicating the company's serious intentions.
The Potential of Low-Cost Propositions
Tesla's investment in India has the potential to reshape the premium market by introducing more affordable electric vehicles. Localizing production in India could significantly reduce costs, allowing Tesla to offer competitively priced models. By tapping into India's low-cost operating structures and becoming cost-competitive, Tesla could address the affordability concerns that hinder mass adoption of electric vehicles. The Indian market offers an opportunity for Tesla to introduce electric cars in the price range of Rs25 lakh to Rs30 lakh.
Opportunities and Challenges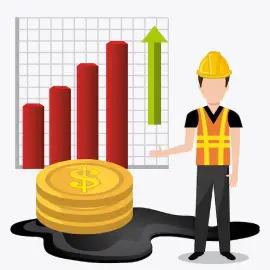 Establishing a manufacturing base in India presents advantages beyond cost reduction. India offers lower labor and manufacturing costs compared to some other countries, which can streamline production and address supply chain challenges. Moreover, India's economic growth potential, coupled with government initiatives like the production-linked incentive for the automotive sector and investments in charging infrastructure, presents a favorable environment for Tesla's expansion.
Government's Role and Affordability Concerns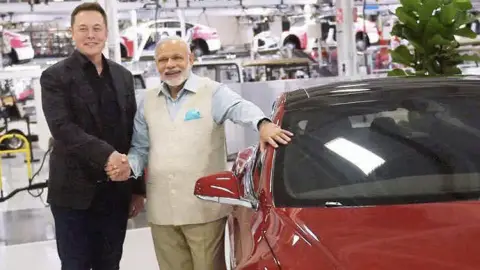 For the Indian government, Tesla's entry represents an opportunity to showcase the country's manufacturing prowess and attract further investment. However, creating a level-playing field for all luxury carmakers is crucial, ensuring that Tesla receives benefits in line with other manufacturers. Affordability remains a key challenge, with high taxes on automobiles in India. To promote EV adoption, incentives will play a crucial role in overcoming affordability constraints.
Battery Supply and India's Lithium Reserves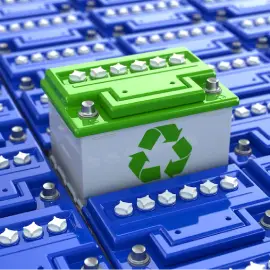 Tesla's supply chain constraints and the surge in global demand for electric vehicles have affected battery prices. However, India's recent discoveries of lithium-ion reserves offer a potential solution by ramping up local production of critical elements required for electric vehicle manufacturing. As the demand for clean energy technologies, including EVs, continues to grow, mining and processing critical minerals like lithium, cobalt, and nickel will need to increase rapidly.
Competition and Consumer Preferences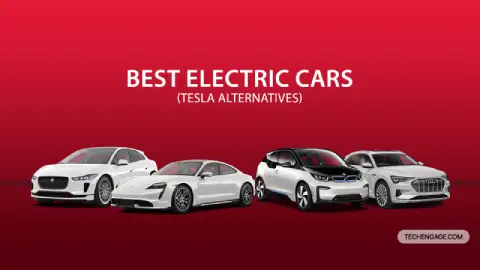 Tesla's entry into the Indian market will not only challenge established automakers like Tata and Mahindra but also face competition from newcomers like Ola Electric. While Tata currently dominates the domestic EV market, companies like Ola Electric aim to redefine India's electric vehicle landscape by offering technologically advanced and affordable options. Tesla's success will depend on pricing, localizing efforts, government policies, and consumer preferences in the vast and diverse Indian automotive market.
Tesla's entry into the Indian market holds tremendous potential for catalyzing the transformation of the automotive industry towards electric mobility. With the Indian government's focus on promoting sustainable transportation and reducing carbon emissions, Tesla's expertise and cutting-edge technology can play a pivotal role in driving the adoption of electric vehicles (EVs) across the country.
The Impact on the Charging Infrastructure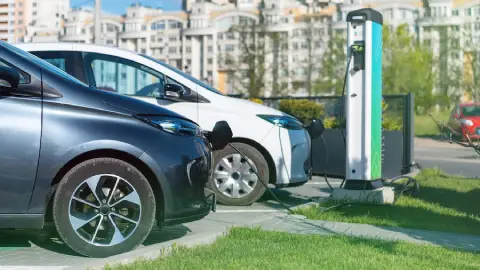 One of the key challenges in India's electric mobility journey is the lack of a robust charging infrastructure. Tesla's entry can address this issue by leveraging its experience in establishing a widespread network of Supercharger stations. By strategically deploying charging infrastructure across major cities and highways, Tesla can alleviate range anxiety and provide convenient charging options for EV owners. Additionally, Tesla's presence can stimulate the growth of third-party charging infrastructure providers, further enhancing the accessibility and availability of charging facilities.
Driving Innovation and Research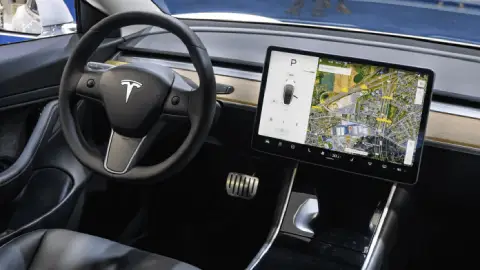 Tesla's entry into India is not limited to manufacturing and sales; it also presents an opportunity for collaboration with local technology companies and research institutions. India's thriving tech ecosystem and skilled workforce can contribute to Tesla's research and development efforts, enabling advancements in battery technology, autonomous driving, and renewable energy integration. Such collaborations can fuel innovation and position India as a global hub for electric vehicle technology.
The Ripple Effect on the Automotive Industry
Tesla's entry into India is expected to create a ripple effect throughout the automotive industry. Established automakers will face increased pressure to accelerate their electric vehicle plans and introduce competitive models to capture the growing market demand. This competition will ultimately benefit consumers by offering a wider range of EV options at different price points. Moreover, the localization efforts undertaken by Tesla can spur the development of a local electric vehicle ecosystem, including battery manufacturers, component suppliers, and charging infrastructure providers, leading to job creation and economic growth.
The Environmental Impact
India's transportation sector is a significant contributor to air pollution and greenhouse gas emissions. Tesla's electric vehicles, known for their exceptional performance and zero tailpipe emissions, can contribute to a cleaner and greener environment. The widespread adoption of EVs in India can help reduce air pollution levels, improve public health, and mitigate the impact of climate change. Furthermore, Tesla's focus on renewable energy integration, such as solar roof technology and energy storage solutions, aligns with India's renewable energy goals and can further accelerate the transition to a sustainable energy future.
The Road Ahead
While Tesla's entry into India holds immense promise, there are several challenges that need to be addressed. The government should continue to prioritize the development of supportive policies and incentives to make EVs more affordable and accessible to a wider population. Additionally, investing in the expansion of charging infrastructure, streamlining regulatory processes, and fostering collaborations between industry stakeholders will be crucial for the successful integration of Tesla's operations in India.
In conclusion, Tesla's entry into the Indian market has the potential to revolutionize the automotive industry and drive the widespread adoption of electric mobility. By leveraging its technology, manufacturing prowess, and commitment to sustainability, Tesla can contribute to India's clean energy transition and position itself as a key player in the country's electric vehicle ecosystem. With government support, investments in charging infrastructure, and the emergence of a competitive market, India is poised to embrace the electric revolution, paving the way for a greener and more sustainable future.