The robots themselves aren't the trendiest topic in the robotics industry right now. These businesses did a great job putting their systems into facilities like factories and warehouses, but it is less clear how to manage and program them in general. It is typically challenging to design proprietary software for these robotics systems, and it is incompatible with third-party systems.
When it was first revealed in 2021, Alphabet X alumnus Intrinsic provided the following details about its goals:
Our team has been investigating ways to enable industrial robots to perceive, learn, and make modifications automatically as they complete jobs so they can operate in a wider range of environments and applications for the last few years. We've been testing software that employs methods like automated perception, deep learning, reinforcement learning, motion planning, simulation, and force control while collaborating with teams throughout Alphabet and with our partners in actual production environments.
The business unveiled Flowstate, a development platform intended to fulfill some of those promises, as its first product this morning. Non-roboticists can use the software to assist in creating processes for various hardware systems.
The system's central component is a graphical tree that enables users to connect increasingly intricate procedures. Pose estimation, manipulation, force-based insertion, and path planning are among the abilities now present. Additionally, the platform will be made available to other developers so they may create their abilities to be incorporated into flows.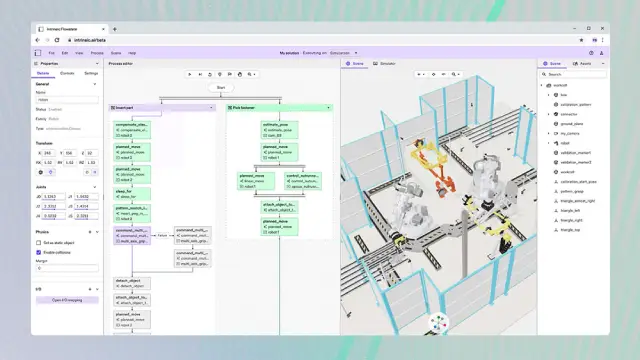 Simulation has a significant role in this as well. It is the key to the majority of robotics deployments today, allowing users to simultaneously run scenarios in a virtual world to decide real-world consequences. The platform makes use of Gazebo, an open-source software program administered by Open Robotics, the company that previously oversaw the ROS robotic operating system. Intrinsic purchased the associated for-profit division, Open Source Robotics Corporation, in December of last year.
Former CEO of Open Robotics and current director of Open Robotics at Intrinsic, Brian Gerkey, describes what has been done with the acquisition: "The core engineering team that worked under OSRF (Open Source Robotics Foundation) is now working at Intrinsic." "You should consider Intrinsic as one of the ROS ecosystem's players—possibly one of its more significant ones. We just so happen to have several engineers on staff, and we're committed to helping them grow and give back to the ROS community.
The announcement comes after a sizable wave of layoffs at Alphabet, which also affected Every Day Robotics. She says, "What became (Google) Brain has moved in with the EDR (Every Day Robotics) team." "That product and Google Deep Mind have combined. We had previously done a lot of work with DeepMind. The completely integrated Google DeepMind team has every intention of assisting us in the development of new abilities, including those that may have been used to EDR.
Tan White claims that despite a 40-person drop in staff, layoffs had little of an impact on Intrinsic. Instead, she clarifies, the reorganizations were a modest corporate pivot.
Following a major round of layoffs at Alphabet that also impacted Every Day Robotics, the news was made. According to her, "What became (Google) Brain has moved in with the EDR (Every Day Robotics) team." "Google Deep Mind and that product have joined. With DeepMind, we had already accomplished a great deal. The fully integrated Google DeepMind team is committed to helping us create new skills, including those that may have been utilized for EDR.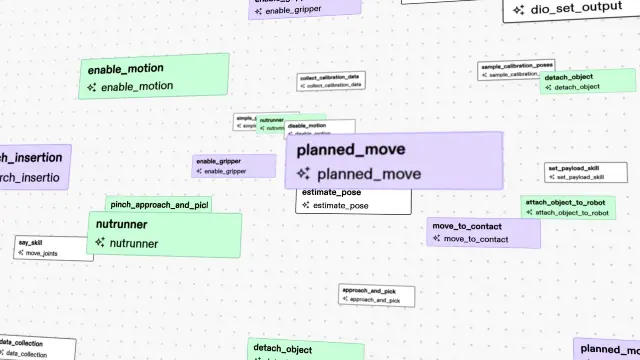 Tan White claims that despite a 40-person staff decrease, layoffs had no impact on Intrinsic. She makes it clear that the restructuring truly represented a little corporate change.
Vicarious was also purchased by the business in April of last year. According to Tan White, 80% of the staff is still employed at Intrinsic today. She continues, "Their knowledge of certain applications has been crucial. The Vicarious Code is a foundation for some of the applications you'll find in the talents we have.