One of the toughest advocates and champions for secular ideals in Indian politics has passed away with the demise of Mulayam Singh Yadav, a former defence minister and three-term chief minister of Uttar Pradesh. Mr. Yadav, a traditional socialist leader of the working class, remained faithful to his principles and calling, believing that politics was the finest tool for bringing about social change and that good governance was a moral and effective way to uplift the weak.
He was raised by the greatest, including Raj Narain and Ram Manohar Lohia, and entered politics as a socialist enthusiast. A politician who was fundamentally opposed to Congress, he was imprisoned in 1975 during the Emergency and got his first taste of power and time in administration during the elections that followed its removal in 1977.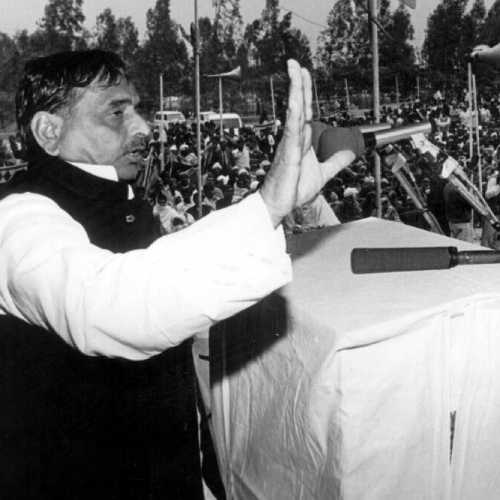 Mulayam Singh Yadav, who served as the Union defence minister and was a ten-time MLA, gained national notoriety in the historic year of 1989 when the V.P. Singh government was established by the unlikely coalition of the socialists, regional parties, and the right and left-wing to overthrow the Congress hegemony, represented by Rajiv Gandhi government. At the time, he was also the first chief minister of UP, India's largest state.
He symbolized the beginning, growth, and consolidation of Mandal politics alongside his Bihar counterpart, Lalu Prasad Yadav, with whom he had both political and personal ties. The powerful Yadav-Muslim combination defined their fundamentals for recurrent electoral success.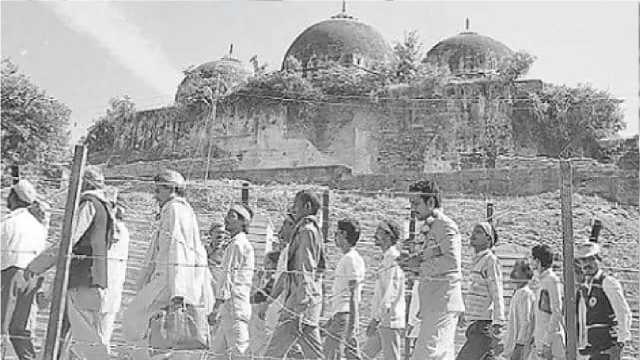 Similar to Lalu Prasad Yadav, who detained Lal Krishna Advani when his Ram Janmabhoomi rath yatra arrived in Bihar, Mr. Mulayam Singh Yadav resolutely opposed Kar Sevaks who sought to demolish the contentious Babri Masjid when he ordered police to fire on them.
By forming an unlikely alliance with Kanshi Ram's Bahujan Samaj Party to defeat the BJP in UP and putting an end to Mr. Advani's political aspirations, he played a vital role in keeping the BJP from gaining power. He also served as an important component of the UPA government for ten years.
Not everything was perfect or utopian. During the decades when the socialist, Mandal parties ruled politics in northern India, social justice and identity empowerment were unleashed in UP and Bihar, but they were also accompanied by widespread criminalization, corruption, and a lack of development.
He managed to maintain a delicate balance between Amar Singh, who had connections to powerful corporations, Azam Khan, who had ties to traditional Muslims, and his younger brother Shivpal, who served as his Man Friday in the party structure. Every time he was trapped by the media or the opposition, Mr. Yadav found a way out by giving the idea that he was being exploited by his louder, more assertive colleagues, although in reality, things weren't quite so one-sided. He made peace with the current regime by thanking Prime Minister Narendra Modi in the Parliament after witnessing the suffering of his contemporaries, such as Lalu Prasad Yadav. The government agencies haven't bothered him in the past ten years.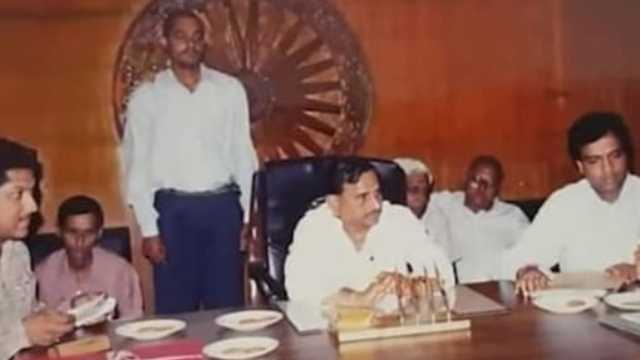 The controversies surrounding Mr. Yadav will also be recalled. When he was in charge of the State, shots were also fired at members of the Uttarakhand movement in addition to the Kar Sevaks. He resisted being politically correct because he was wed to an atavistic patriarchal viewpoint. He never truly expressed regret for the alleged 1996 attack on Mayawati at the State guest home by SP employees.
His insensitive and sexist remarks, in which he nearly excused rapists and gang rapists, as well as his opposition to reservations for women in Parliament, haunted him still, but he refused to alter his tone. Mr. Yadav was all too familiar with his voter base, but he was also aware of the messages posted on social media's virtual walls. So, in what may have been his final act, Mr. Yadav gave the party's leadership to his son, who has a progressive viewpoint on matters that have long been a sore place for his harsh father.
It was secular, gave the OBCs, particularly the Yadavs, more influence, and welcomed minorities, but it was unable to create the social paradise or lasting equality that would have matched everyone's ambitions.
Just as Rajiv Gandhi had the chance to establish very strong and long-lasting domination of politics with liberal, modern, and developmental ideals, the Janata Dal's split sections also had possibilities to demonstrate the viability of their model in the 1990s and beyond. They only made it thus far before failing.
Their failure served as the impetus for the second wave of Hindu nationalism and Narendra Modi. Mr. Yadav was anti-development and anti-reform in his Luddite style, as seen by his aversion to the English language and computers.
But no one can take away from him his greatest accomplishment: being one of our most tenacious defenders of secularism and socialist principles, with which he seldom wavered. As the warrior he always was, he left fighting.