If accurate, a report claiming that Saudi Arabia has approved plans to construct the Mirror Line, a colossal, very tall skyscraper, by 2030 would shatter all previous records.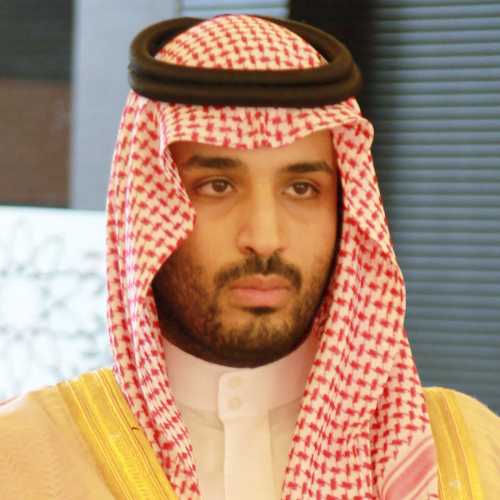 Crown Prince Mohammed bin Salman initially anticipated announcements about an artificial building project named "Neom" — the futuristic desert metropolis that will house the Mirror Line itself — starting in January 2021. He said he wanted to build something "bigger than the Egyptian Pyramids."
The Mirror Line will span 75 miles of desert, coastal, and mountainous terrain with two 1,600-foot-tall structures running parallel to one another. A high-speed rail line will run below the length of the skyscraper, like a metro system that spans a whole city, and it will sit on struts to accommodate for the curvature of the Earth.
The tower will stretch from the Gulf of Aqaba, across a mountain range, and then expand down the coast into a desert 'aerotropolis,' according to the Wall Street Journal, which was able to get secret Saudi papers. This radical new city planning concept seeks to revolutionize travel times by structuring urban environments around airports.
Salman said that the initiative sought to make it possible for a million residents to go from beginning to finish in 20 minutes and to meet within a five-minute walk. According to reports, it would also be run entirely on renewable energy and act as a hub for vertical farming with farms built right into the walls.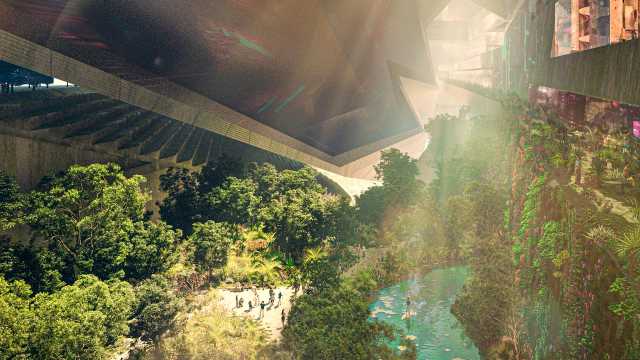 Curiously, the plans also mention a "subscription model" for residents, under which they would receive three meals every day. Five million people are expected to live in the community in the long run, which is roughly the capacity of 37,000 typical 9-floor apartment buildings.
If you're anything like me, you might be a little dubious after hearing all of this. Although Saudi Arabia has the money, is such a project technically feasible, and, if so, is it a good idea?
Regarding finances, the Wall Street Journal asserts that the Gulf nation, which also happens to produce 12.5% of the world's oil, can benefit from rising oil prices, which President Joe Biden attempted and failed to lower earlier this month.
Neom will be somewhat larger than the whole state of Meghalaya at 25,000 square kilometres. The project's unique name and purpose have even been explained in a statement by the UNWTO, the UN agency for tourism: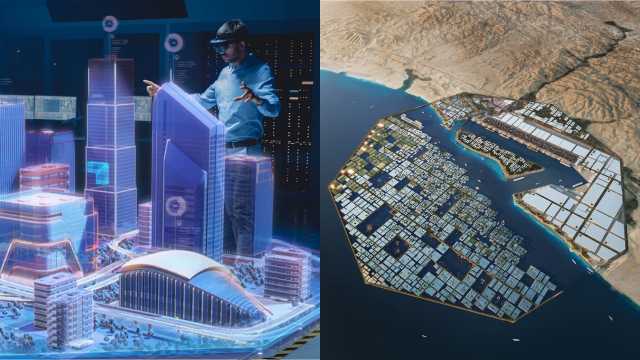 "'NEOM' is a combination of two words. the first three letters of the prefix neo, which means "new" in Ancient Greek. The fourth letter is an acronym for the Arabic word mostaqbal, which means "future." As the name implies, it will be the place of the future where the brightest minds, the most promising start-ups, the most reputable corporations, the most promising emerging markets, and the greatest skills will come together to develop answers for the problems confronting humanity.
Despite these high promises, Neom has already come under fire for violating human rights after it was revealed that indigenous tribes had been forcibly relocated and that security forces had killed a civilian.
Then there is the work at hand itself. Prince Salman wants the undertaking to be finished in 2030. While original completion predictions for builders and planners ranged from 50 years to approximately. There are also concerns about whether post-pandemic residents would truly desire to move into an unavoidable high-rise structure.
The Mirror Line is so large (and reflecting) that it is likely to disturb migratory bird patterns and lead to environmental instability, which further undermines the project's commitment to environmental sustainability.