A little girl who contracted the Shigella bacteria through eating a shawarma wrap from a restaurant outlet in Kasaragod, Kerala, died a few days before the emergence of a new virus in that state. Kerala has reportedly already seen 82 cases of "Tomato Fever" or "Tomato Flu," with the number expected to rise, according to sources in the local media. The specific origin of the illness is yet unknown.
What is Tomato Fever?
An unidentified virus known as tomato fever is most commonly encountered in Kerala, India. Furthermore, it's unclear if the disease is brought on by a viral fever or if it's a consequence of having the dengue or chikungunya viruses.
Anganwadi institutions have been shut down as a precautionary measure, and authorities have started small-scale awareness efforts to spread the word.
The illness affects children younger than five, making it a public health emergency, and the Kerala Health Department is closely monitoring the situation. All 82 cases of Tomato Fever that were recorded were located in Kollam. The fact that all of the verified cases—all of which have been reported by public health departments—have involved children under the age of five, raises the particular alarm.
What are the Symptoms of Tomato Fever?
Rashes that resemble tomatoes in size, skin irritation, and signs of dehydration on a child's tongue are all characteristics of tomato disease in children. Only a few individuals have stated that the worms also came out of the boils.
An infected child will typically have skin rashes, skin irritation, and dehydration. As a result, blisters develop in numerous locations on the body.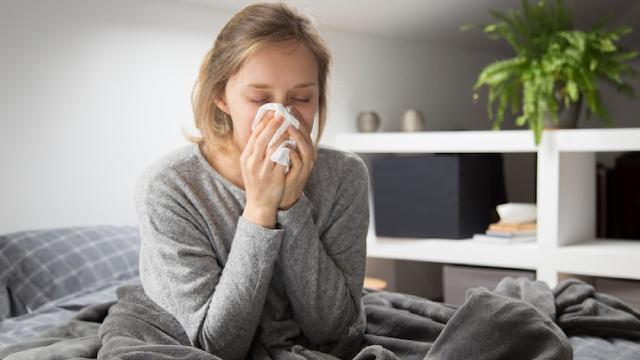 Because these blisters frequently have a spherical shape and are red, they are known as "tomato fever" or "tomato flu," respectively.
Even though just a small fraction of Kollam is afflicted, state health officials have issued a warning that it may spread to neighboring places.
Very high fever
Ache and discomfort in the body
Swelling in the joints
Fatigue
Skin rashes the size of tomatoes -Mouth irritation brought on by the drug
Discoloration of the hands, knees, and buttocks.
Additionally, some patients have stated that worms have come out of the blisters that have developed on their rashes.
How did it spread?
Tomato flu is mainly caused by HFMD. Hand and foot and mouth illness. This condition is caused by an enterovirus that spreads through the intestines. Coxsackieviruses A-6 and A-16 are suspected to be responsible for tomato flu.
Chikungunya or dengue fever can occur as a result of this disease in youngsters. They can also be infected with a strain of the virus that causes hand, foot, and mouth disease (HFMD). This virus causes red eyes in children between the ages of one and five years. Those with weaker immune systems, such as the elderly, are especially vulnerable to this disease. This illness is being reported from various sections of the country at various times. However, it is not a particularly prevalent illness.
Many different forms of viral infections affect youngsters. There is no requirement for all samples to be examined in a lab. However, the number of tests done in virology labs has grown dramatically in the previous five years.
What are precautions required?
To stop the sickness from spreading to other kids or adults, isolation should be used for 5-7 days following the onset of any symptom. The greatest preventative measure is to keep the environment clean and maintain proper hygiene standards, as well as to prevent the ill child from sharing toys, clothes, food, or other items with other non-infected kids.
Tomato flu cannot yet be treated or prevented using antiviral drugs or immunizations. Further follow-up and monitoring for serious outcomes and sequelae are necessary to better identify the need for prospective therapy.
Hand, Foot, and Mouth Disease is one of the several disorders that can result in mouth sores (HFMD). However, health care professionals can usually distinguish between HFMD and other mouth sore causes by looking at the patient's age, the symptoms stated by the patient or parent, and the appearance of the rash and/or sores. Clinical diagnoses are the majority.
The virus that is causing the illness can be isolated using samples from the throat or feces, but it may take 2-4 weeks for the lab to get results. The testing should be carried out to look into an outbreak and put prevention measures in place.
What is the Treatment of Tomato Fever?
Tomato fever has no particular therapy. It is critical to keep the youngsters infected with the sickness hydrated and rested. If a youngster exhibits flu-like symptoms or illness signs, he or she should see a doctor.
How it differs from Monkeypox and Chickenpox?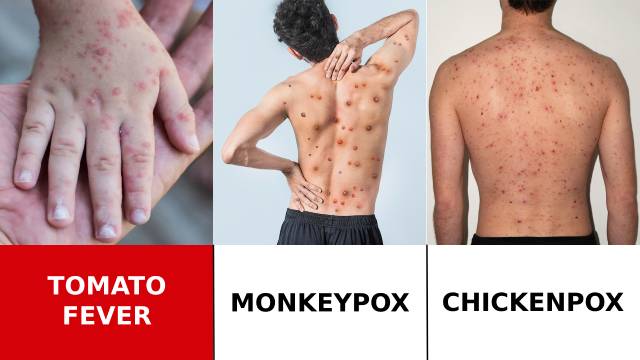 While no particular medicine or vaccine exists to treat HFMD or tomato flu, newer vaccinations have been developed, one of which is even licensed for the treatment of monkeypox. According to the WHO, an antiviral drug previously designed for smallpox has been approved for the treatment of monkeypox.
Contacts with monkeypox must be monitored at least daily for any symptoms or indicators of the disease for 21 days after the last contact with a patient or contaminated material during the infection. In the event of tomato flu or HFMD, however, 5-7 days of isolation is sufficient.
Chickenpox, on the other hand, is a self-limiting illness that primarily affects youngsters aged 5 to 10. The illness has a global spread and is recorded all year in temperate temperature locations. The months of March through May are often the most common.
Chickenpox immunity is usually acquired after the illness. If the patient's immune system does not completely remove the virus, it may become latent in the skin sensory nerve cell bodies, where it is safe from the patient's immune system. The discharge of these viruses down the length of the epidermal nerve fiber causes shingles, which results in a distinctive painful rash.
What is the present status of Tomato Fever in India?
A new virus known as tomato flu, or tomato fever, has emerged in the Indian state of Kerala in children under the age of five, as we prepare for the potential appearance of the fourth wave of COVID-19.
Due to the horrific COVID-19 pandemic experience, careful control is required to prevent further outbreaks of the infrequent viral infection, which is endemic and not life-threatening.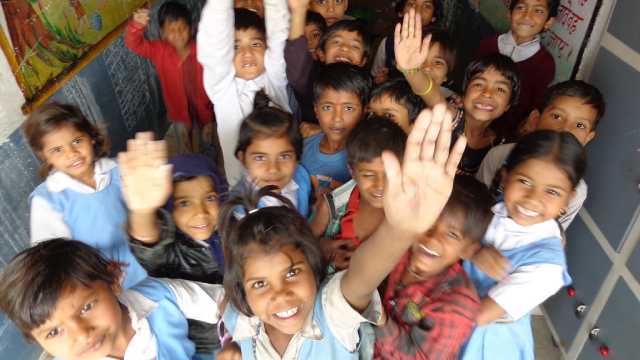 The tomato flu virus is unrelated to SARS-CoV-2, although sharing symptoms with COVID-19 (both are associated with fever, tiredness, and body pains at first, and some COVID-19 patients also report skin rashes). Instead of being a viral infection, tomato flu in children may be a side effect of chikungunya or dengue fever.
The virus might be a novel strain of viral hand, foot, and mouth disease, a prevalent infectious disease that primarily affects children aged 1 to 5 years and immunocompromised adults, however, few case studies have revealed hand, foot, and mouth disease in immunocompetent adults.
Tomato flu is a self-limiting sickness with no special treatment.
On May 6, 2022, the tomato flu was initially found in the Kollam district of Kerala, and as of July 26, 2022, local government hospitals have recorded more than 82 children under the age of five with the virus.
Anchal, Aryankavu, and Neduvathur are the other Keralan regions that have been impacted. The neighboring states of Tamil Nadu and Karnataka were alerted to this prevalent viral disease. The Regional Medical Research Centre in Bhubaneswar also revealed that 26 youngsters (aged 1 to 9 years) in the state of Odisha had the illness. Other than Kerala, Tamil Nadu, and Odisha, no other parts of India have seen the virus's effects as of yet. To monitor the viral infections spread and stop it from spreading to other regions of India, the Kerala Health Department is taking precautions.
What are the Tips for Infected Children?
If you see any of these signs in your child's body, you should take him to the doctor right soon.
Children with this specific ailment must drink a lot of water to keep their bodies hydrated.
Refrain from touching or scratching your face or neck.
As the condition is contagious, people should keep a safe distance from the sick person.
Keeping them clean is important for the patient's health as well as the others around him.
Getting enough sleep is crucial both during and after the healing process.
When should you see a doctor?
Before leaving on a trip to a developing nation, it is best to speak with a doctor to make sure you have had any necessary immunizations and to get advice on how to stay healthy while traveling there.
If you have any of the aforementioned symptoms after returning home, consult a doctor right away. Consult a medical professional who specializes in infectious diseases or foreign medicine, if possible. You should let your doctor know about your travels.
Conclusion:
Due to frequent diaper changes, toilet training, and the fact that young children frequently put their hands in their mouths, it is particularly common among children in daycare settings.
Even though the first seven days of your child's sickness are when they are most contagious from hand, foot, and mouth disease, the virus may continue to live in their body for several weeks after the signs and symptoms have passed. It means that your child can still spread the disease to other people.
Some people, mostly adults, can spread the virus without showing any symptoms or indications of sickness themselves. Disease outbreaks are more likely to occur in the summer and fall than at any other season of the year in the United States and other temperate locations. Epileptic episodes can happen at any time of year in tropical regions.