The human body is a remarkable creation. You might not even be aware of all the many things your body regularly performs (or is capable of doing). But your body also has some peculiar, if not outright scary, features. Some of the spooky facts about humans and their bodies will probably come as a bit of a surprise to you, while others, while odd, really make sense when you think about it. The human body is sometimes both fascinating and mystifying, so if this isn't something you've studied in depth, many truths are mostly unknown to many people.
Even if you believe you are familiar with many strange and sometimes even slightly unsettling facts about the human body, there is always much more to discover. Additionally, certain common knowledge about human anatomy is more akin to an old wives' tale than a solid fact. Even though some of the odd, scarier facts about people may not have that much of an influence on your day-to-day existence (and some of them will probably make you feel a little icky), they may undoubtedly increase your sense of amazement for everything your body is and is capable of.
Your feet include one-fourth of your bones
Even if it seems impossible, it is true. You have 26 bones in each foot, according to Atlanta podiatrist Dr. Sarepta Isaac, DPM, making a total of 52 bones in both feet. You have around a fifth of your body's total number of bones—more than 200—in just your feet.
Your eyelashes may contain mites
It's true, as revolting as it may seem. Your eyelashes can be home to mites. The hair follicles of many humans are home to mites. A 2014 study that examined the prevalence of these mites and was published in the Archives of Medical Science found that 41% of the population had them hanging out in their eyelashes. Although they rarely cause any trouble, they occasionally annoy people.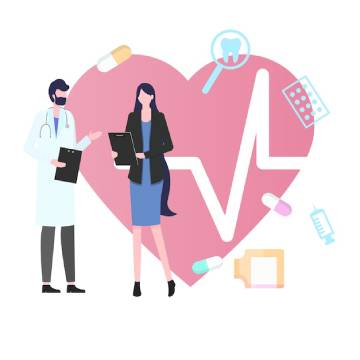 Heart rates are higher in women than in males
Men and women have distinct differences in their heartbeat rates. According to a 2014 study published in the Journal of Clinical and Diagnostic Research, the typical adult male heart rate is between 70 and 72 beats per minute, whereas the average adult female heart rate is between 78 and 82 beats per minute, which is noticeably quicker. Since female hearts are typically smaller than male hearts, they pump less blood with each beat and must pulse more quickly to maintain a constant heat output. However, it's not only because of size disparities; according to the study, women's hearts have a distinct fundamental rhythmicity.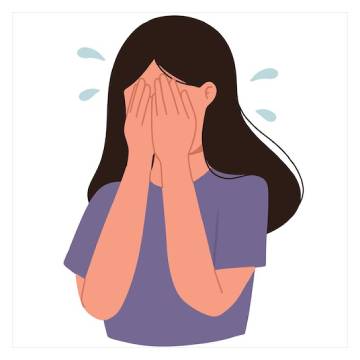 Each year, you can produce up to 30 gallons of tears
Tears can be shed for a variety of reasons, including getting through breakups, slicing onions, seeing the movie Up, witnessing Harry Styles perform live, and many other things. They are essentially constantly being produced by your eyes. You produce 15 to 30 gallons of tears annually, which is an absurd amount when you think about it, according to the American Academy of Ophthalmology.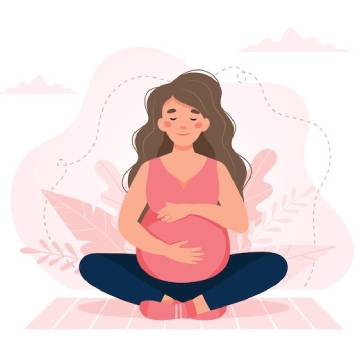 Around 23 weeks into the pregnancy, fingerprints begin to appear
About halfway through your stay in the womb, your distinctive finger marks begin to develop. According to Dr. Roohi Jeelani, FACOG, a reproductive endocrinologist and infertility expert, fingerprints often get established between weeks 20 and 24. A baby's feet will start to develop the ridges and lines that will eventually make up its imprints at about the same time.
The print on your tongue is unique
Your tongue print turns out to be as distinct as your fingerprints, which you already know. It is beneficial for biometric authentication and may be useful for other identifying applications, according to a 2017 article that appeared in the Journal of Oral and Maxillofacial Pathology.
Your blood pressure rises just before you awaken
The idea that your blood pressure drops when you're sleeping seems logical. Interestingly, though, it doesn't only increase when you're awake; it starts to gain momentum a few hours before you even get up. This is because our intrinsic circadian rhythm and internal clock control blood pressure, as per a 2018 study published in Free Radical Biology & Medicine.
Conclusion:
The human body is simply bizarre overall. But it's also interesting to learn about all of its complexities. The next time someone asks you for an odd bit of knowledge, respond with one of these spooky bodily tidbits.