Science is everywhere, let's start with these simple yet fascinating experiments and indulge in some science-tastic experience!
Science is not merely a subject confined to textbooks and classrooms; it is a way of thinking, exploring, and understanding the world around us. For students, the pursuit of science opens doors to exciting discoveries and hands-on experiences that can spark a lifelong passion for learning. Science fairs present a perfect opportunity to delve into the realm of experimentation, fostering creativity and critical thinking. If you're eager to embark on a scientific journey and looking for some intriguing projects to try at home, we've got you covered! In this article, we present the top 10 science project ideas that will inspire your inner scientist and leave you amazed at the wonders of the natural world.
Design a Robotic Hand
Get your engineering hats on and dive into the fascinating world of robotics! Designing a robotic hand offers endless possibilities for creativity and problem-solving. Conduct thorough research and follow step-by-step instructions to build a basic model. Then, challenge yourself to enhance its functionality. Can you create a robotic hand capable of picking up a ball or holding a delicate strand of string? The journey of discovery is in your hands!
Drop an Egg to Prove the First Law of Motion
Have you ever witnessed magic tricks and wondered if there was a scientific explanation behind them? This experiment is a magical demonstration of Newton's first law of motion. By understanding the concept of inertia, you can make an egg fall straight into a glass when you strike the pie tin out of the way. For a mess-free experience, consider using plastic eggs instead.
Grow Crystals
Unleash your inner alchemist by growing crystals in fascinating shapes! Bend pipe cleaners into fun designs and let them sit in a Borax solution overnight. Witness the enchanting crystallization process unfold before your eyes. Remember, while this experiment may seem like fun, handling Borax should be left to adults, and children must understand that the resulting crystals are not edible.
Measure and Compare Lung Capacity
Combine the realms of math and biology in this intriguing experiment to measure and compare lung capacity using balloons. Not only will you gain insights into human biology, but you'll also have the opportunity to form hypotheses, document your findings, and delve into exciting investigations.
Fingerprint Analysis
Step into the shoes of a forensic scientist and explore the captivating world of fingerprint analysis. Learn how to dust for prints and experiment with "fuming" techniques for complex surfaces. In the classroom, challenge yourself to compare prints and make accurate matches. You can either purchase a fingerprinting kit designed for children or use readily available household items.
Separate Water into Hydrogen and Oxygen
Unlock the mysteries of water composition through electrolysis! This experiment involves using a simple setup to demonstrate that water is indeed composed of hydrogen and oxygen. While the idea is straightforward, it never fails to amaze with its enlightening results.
Lichtenberg Figure
Channel your inner artist and scientist by creating Lichtenberg figures. These captivating patterns showcase the branching path of electricity as it traverses through an object. You can produce your own Lichtenberg figure by burning it into wood or acrylic, resulting in a mesmerizing display of electrical art.
Solar Oven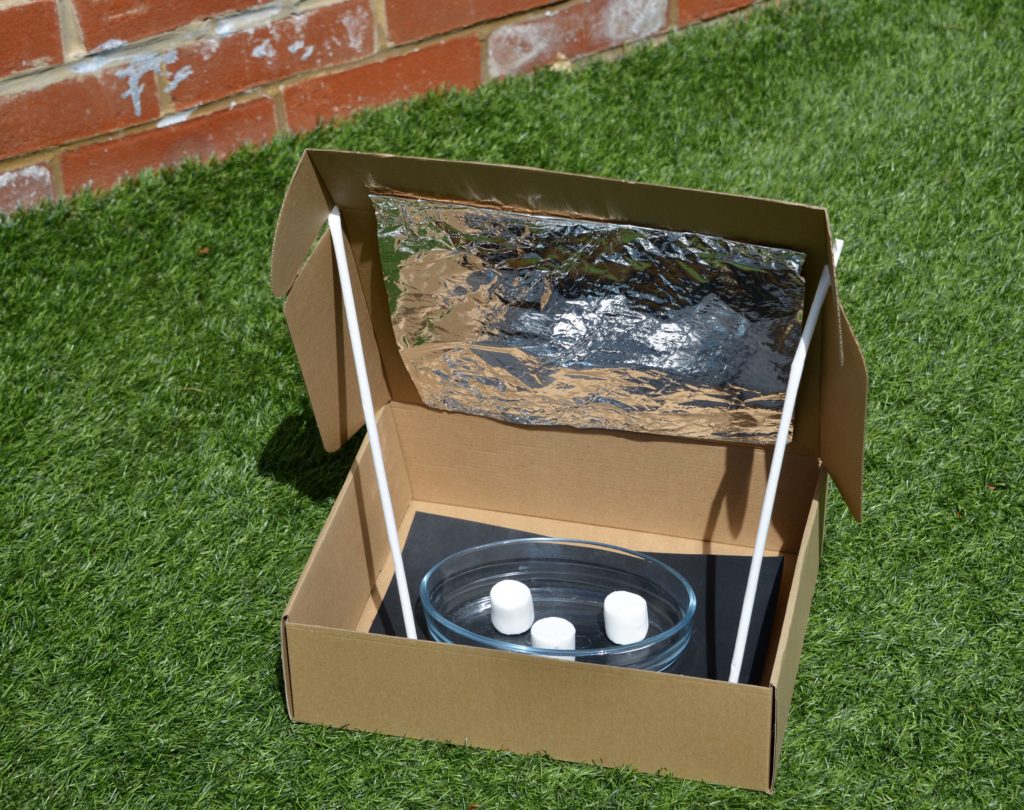 Embrace sustainability and renewable energy by building your very own DIY backyard solar oven. As the solar oven harnesses the power of the sun to generate heat, it serves as a fantastic educational tool for kids to learn about solar power in action. Be cautious, though—while a solar oven can cook food and reach high temperatures, use it for purposes other than food preparation for safety reasons.
Instant Ice
Recreate Elsa's magical powers from Disney's Frozen by witnessing water transform into ice instantly. The trick lies in freezing water until it's nearly solid, then pouring it over ice in an overturned ceramic bowl. Observe the mesmerizing transition between states of matter and the formation of intricate ice crystals.
Rube Goldberg Machine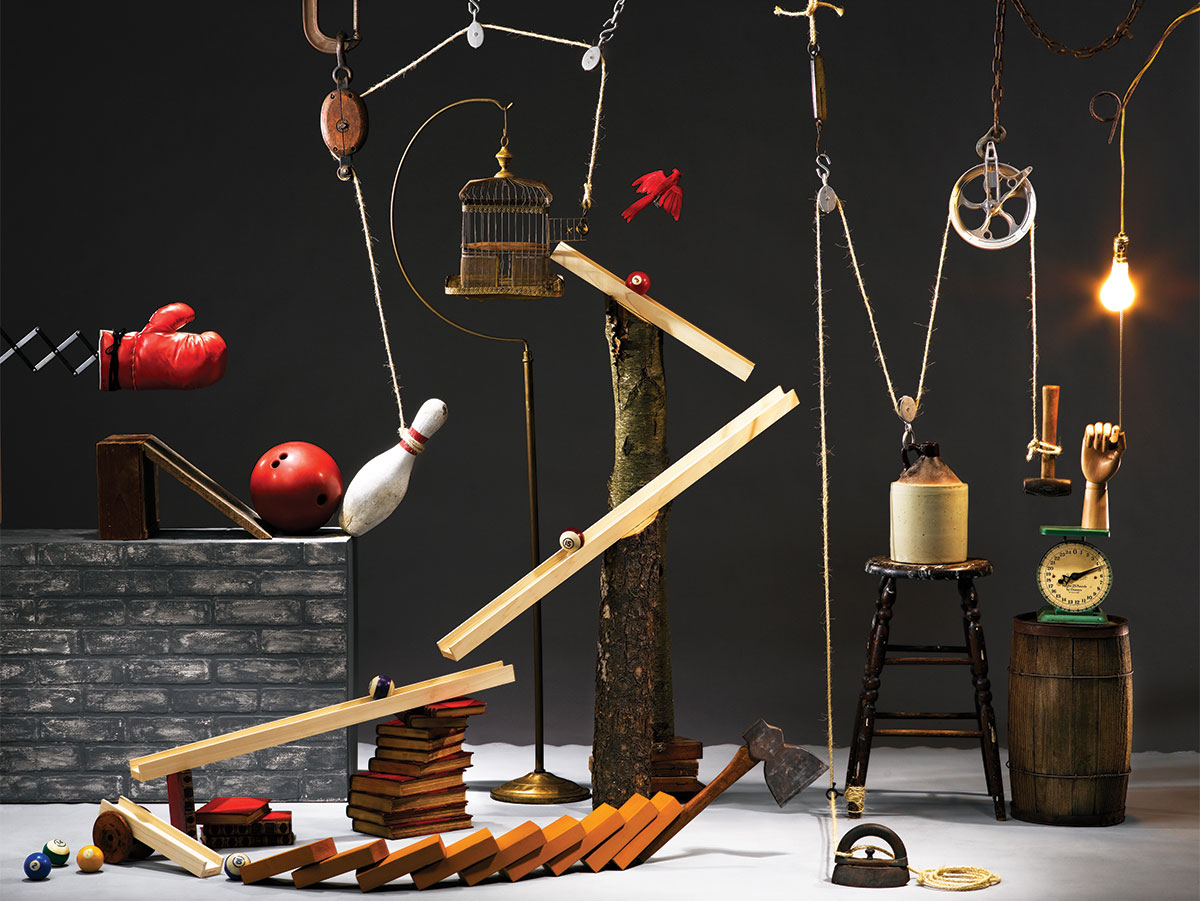 Prepare for an exhilarating adventure in physics with the construction of a Rube Goldberg machine. This fun and imaginative 8th-grade science project encourages you to devise a machine that accomplishes a simple task in the most convoluted way possible! With numerous physics concepts at play, you'll be amazed at the complexity and entertainment this project provides.
In conclusion, science is not limited to textbooks or laboratories; it is a captivating journey of exploration and discovery. Engaging in hands-on science projects allows students to grasp concepts more effectively and fosters a love for learning that extends far beyond the classroom. The top 10 science project ideas mentioned above offer an exciting starting point to unleash your inner scientist and inspire a lifelong pursuit of knowledge. So, roll up your sleeves, gather your materials, and embark on a thrilling adventure of scientific exploration!