Ever questioned how a sewing machine operates? It was created in the early 1800s, and it is an incredible engineering achievement. The way we produce clothing, furniture, and other goods has been completely transformed by sewing machines. How much do you understand about the common sewing machine, though?
Although sewing machines have been used since the 1800s. You can't disagree that sewing machines have started an Industrial Revolution and made them significantly better than they were before, whether or not you are a seamstress. Modern sewing machines are so sophisticated that even people who are not seamstresses see their value.
People have been captivated by the concept of putting things together and producing masterpieces without having to sew everything by hand ever since Henry Lye created a sewing machine that joined the ends of leather belting used in equipment.
Undoubtedly, the first sewing machines made sewing much simpler and quicker, but they were still far from modern sewing machines. Keep reading if you're interested in learning some of the most fascinating facts about sewing machines; you'll find them fascinating.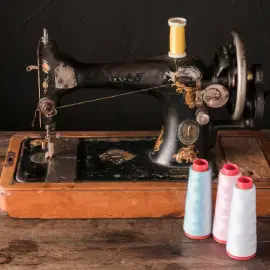 When was Sewing Machines Invented?
If you're like most people, you likely believe that Isaac Singer created the sewing machine in the 1850s. The history of the sewing machine, however, dates back to the early 1800s and is lengthy and complex. The "inventor" of the sewing machine is one of several possible candidates.
Thomas Saint, a British inventor, received a patent for the first sewing machine in 1790. Whether Saint ever created a functional prototype of his device is unknown, though. John Duncan, a different British inventor, developed a device that could make straight seams in 1804. Once more, it is unknown whether this device was ever created or utilized.
A needle with an eye at the point and a tool that resembled an awl was patented by French tailor Barthelemy Thimonnier in 1810. Elias Howe, an American inventor, later modified this design in 1846. The form of stitch now utilized by contemporary sewing machines, the lockstitch, may be created using Howe's machine.
Although Howe is generally acknowledged as the inventor of the modern sewing machine, his assertion is not without some controversy. Isaac Singer started manufacturing sewing machines in large numbers in 1851 after patenting a significantly enhanced variation of Howe's invention.
What are some Interesting Sewing Machine Facts?
Sewing machines have an interesting history and have been used for millennia. Ten intriguing sewing machine facts that you might not be aware of are as follows:
Thomas Saint received a patent for the first sewing machine in 1790.
Elias Howe created the first useful sewing machine in 1846.
In 1851, Isaac Singer obtained a patent for the first sewing machine that was a commercial success.
Hand-powered sewing machines were the initial models, but the first electric sewing machine was created in 1858.
Sewing machines may be used to quilt, embroider, and even sew leather in addition to sewing cloth together.
Computerized sewing machines of today may be trained to do intricate stitch patterns.
Industrial sewing machines have a maximum stitch rate of 1,500 per minute!
A single user of a sewing machine has created a seam that is more than 4 kilometers long!
Furthermore, it was completed in under 24 hours! Over 10 feet tall and weighing more than 8 tonnes, the largest sewing machine in the world! It is housed in Elizabethport, New Jersey's Singer Manufacturing Company Museum.
Sewing machines are part of more than 100 million households globally.
How much did sewing machines cost in the 1800s?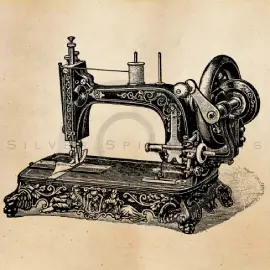 In the 1800s, the price of a sewing machine Vintage ranged from $15 to $125. A sewing machine typically costs approximately $50. The characteristics and brand of a sewing machine affected its pricing. Because they had more features or were produced by a more well-known brand, some sewing machines were more expensive than others.
The Industrial Revolution and the Sewing Machine: What role did the sewing machine play?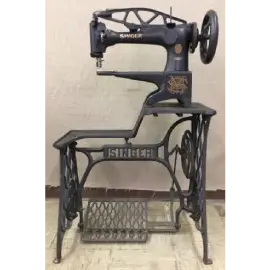 One of the technologies that we take for granted now is the sewing machine, yet it was a pivotal development throughout the Industrial Revolution. The technique of making garments by hand before the invention of the sewing machine was laborious and time-consuming. All of that was altered by the sewing machine, which made it possible to produce clothing much more quickly and effectively.
The sewing machine had a significant influence on the industrial revolution. It enabled the mass manufacture of garments and assisted in accelerating factory productivity. This resulted in cheaper clothing prices, which helped raise the standard of life for individuals in the Western world. The development of the sewing machine was extremely groundbreaking!
Conclusion:
We believe that this post has improved your knowledge of sewing machine facts and the reasons why they are such incredible tools for everyone who wants to learn to sew.