Scientists Alarmed as Record-Breaking Ocean Temperatures Defy Predictions in 2023
In recent months, the world's oceans have been sending a distress signal that cannot be ignored. A recent study, which has left scientists scratching their heads, reveals that ocean temperatures are rising at an alarming rate, breaking records that were considered untouchable. This abrupt and unprecedented warming of our oceans is a clear indication that the climate crisis is accelerating at a pace faster than previously anticipated. In this article, we delve into the startling findings, the potential implications, and why this should be a wake-up call for all of us.
---
Uncharted Waters: A Climate Crisis Unfolds
As we navigate the tumultuous waters of the 21st century, scientists are witnessing a climate crisis unfolding before their eyes. The year 2023 has seen ocean temperatures soaring to heights never seen before. While we've grown accustomed to hearing about rising global air temperatures, the situation beneath the surface has taken a more alarming turn.
Data from the National Oceanic and Atmospheric Administration (NOAA) reveals that 2023 is rapidly heating up, with global air temperatures consistently above baseline averages. The year-to-date ranking for this year currently stands at fourth place, behind only 2016, 2017, and 2020, in terms of global temperature records. May was globally the second or third warmest on record, and preliminary data for June paints a grim picture of rising air temperatures.
On June 10, temperatures reached a new record high, surpassing the earlier record observed on that day by 0.4°C, with a reading of 16.8°C. This upward trend is particularly concerning because it comes at a time when ocean temperatures typically start declining from their annual March and April peaks. Scientists expected a return to cooler temperatures as the Pacific transitions from La Niña to El Niño, a cyclical weather system known for its global warming impact. However, the recent rapid heating cannot be attributed to El Niño, as it has yet to develop.
The Mystery of Unprecedented Warming
The abrupt acceleration of ocean temperatures over the past month is a puzzle that scientists have yet to solve. Data collected by NOAA, known as the Optimum Interpolation Sea Surface Temperature (OISST) series, gathered through satellites and buoys, has shown temperatures consistently higher than any previous year since 1981. This sustained increase over the past 42 days has experts deeply concerned.
While the world anticipates the possibility of an El Niño weather event this year, the rapid warming cannot be explained by this cyclical system alone. The timing of these rising temperatures, during a period when ocean temperatures should be cooling, adds to the mystery.
The Implications of Warming Oceans
Warming oceans pose a multifaceted threat to our planet. The consequences of this alarming trend are wide-ranging and dire:
Accelerated Sea Level Rise:
Warmer sea water occupies more space, which contributes to rising sea levels. This phenomenon exacerbates the risk of coastal flooding and threatens communities around the world.
Melting Ice Caps:
Rising ocean temperatures, particularly in polar regions, accelerate the melting of ice caps and glaciers. This not only contributes to sea-level rise but also has devastating impacts on the delicate ecosystems that depend on ice-covered regions.
Marine Ecosystems in Peril:
The rapid temperature increase can be catastrophic for marine life, making it challenging for species to adapt to changing conditions. Coral reefs, in particular, are vulnerable to bleaching events, which can have devastating consequences for biodiversity.
A Disturbing Signal of Climate Crisis Acceleration
The startling speed at which our oceans are warming has raised alarm bells among climate scientists. The oceans have historically acted as a buffer to the climate crisis, absorbing vast amounts of carbon dioxide and excess heat, mitigating some of the impacts on land. However, the recent spike in ocean temperatures suggests that this buffer may be reaching its limit.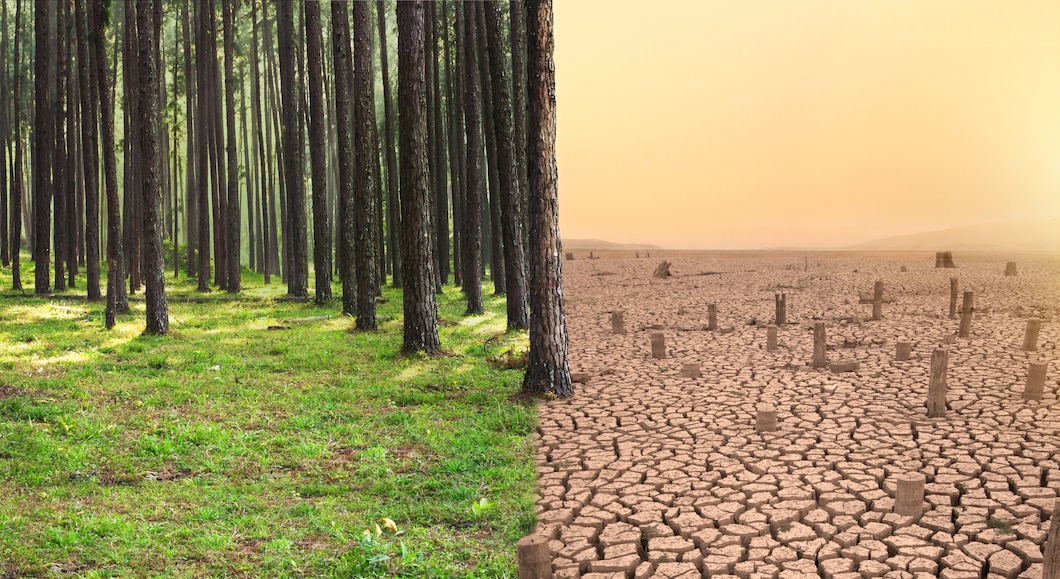 The rate of temperature rise is outpacing the predictions of climate models, leading to concerns that we are veering off the expected climate trajectory for our oceans. While it is too soon to draw definitive conclusions, this unexpected acceleration demands our immediate attention.
The Wake-Up Call We Can't Ignore
The scientific community sounded the alarm several weeks ago when preliminary data from NOAA revealed that the average ocean surface temperature had exceeded 21.1°C since the start of April, surpassing the previous high of 21°C recorded in 2016. The trajectory continues to defy expectations, with temperatures remaining significantly above average for an extended period during this time of year, which experts classify as an anomaly.
What we are witnessing is not just unusual; it's a signal that we may be entering uncharted territory in terms of climate change. The prospect of an impending El Niño event adds further uncertainty to the situation, with the potential for even higher sea-surface temperatures and global temperature impacts.
Mark Maslin, a professor of Earth system science at University College London, aptly describes the situation as the climate crisis taking hold before our eyes. Extreme weather events and record-breaking temperatures are becoming the new normal, defying previous expectations. It's becoming increasingly difficult for anyone to deny that climate change is not only real but also causing devastating effects worldwide.
---
In conclusion, the rapid and unprecedented warming of the world's oceans is a stark reminder that the climate crisis is evolving at an alarming pace. As ocean temperatures break records and confound scientists, we must recognize the urgency of the situation. It's a wake-up call to accelerate our efforts to mitigate climate change, reduce greenhouse gas emissions, and protect the fragile ecosystems that depend on stable ocean conditions. The uncharted waters we find ourselves in demand immediate action to safeguard our planet for future generations.