Let's face it, boxing is about much more than just landing the ideal blow. Boxing begins on the inside, at the psychological level, like with any sport. You may use the cerebral abilities you acquire in the ring in all facets of daily life. Sports psychology can help with this.
The study of how attitudes and actions impact athletic performance and vice versa is known as sports psychology. Athletes' performance and motivation are improved. It helps people improve their life and well-being by using exercise and sports. Here are five methods to become unstoppable by integrating sports psychology into your daily life:
Live Consciously
It might be challenging to carry out regular tasks when your mind is constantly inundated with stress and obligations. Even though you may be practicing in the ring, your thoughts are probably on the bills you need to pay or the dishes you need to clean. Your body and mind are having two distinct experiences at this time. By doing this, the current work loses its concentration, learning potential, and reward.
It's a terrific idea to include mindfulness in your everyday life when it comes to fitness and sports. The practice of mindfulness involves developing complete mental awareness so that the mind is alert to what is going on, what you're doing, and what is around it. This correlates with physical activity times by enhancing performance and developing mental abilities.
Improve Your Concentration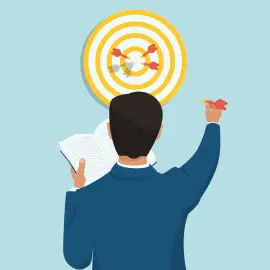 The psychology of sport is intended to assist you in developing greater focus, both when participating in sports and exercise and outside of the ring. It will also help you in being more cognizant. Isn't mindfulness and focus the same thing, you could be asking. Concentration and mindfulness are quite different abilities. However, both support overall athletic performance by helping to cultivate awareness and attentiveness.
An awareness of the present moment is developed via mindfulness. Contrarily, concentration enables you to direct your attention to a specific activity at hand.
It's essential to practice concentration as a mental talent. Concentrating on what has to be done, might help you filter out distractions at work, in class, or the boxing gym.
Move with assurance
You may improve your athletic performance and self-confidence by adopting a sports psychology mentality. It has long been known that your behaviors are guided by your beliefs. It should come as no surprise that confidence may result in improved performance and mental health if it is just a set of beliefs about your skills.
According to research, those who are more confident are more inclined to concentrate on development and progress. A development attitude like this is essential for daily living. It's what enables you to learn, advance, mature, and all-around improve as an athlete and person. Although you may have little influence over your level of confidence, you can try to increase it.
Reduce the pressure
There's no disputing that playing sports comes with a lot of pressure, particularly if your training is geared toward improving performance. The pressure is intense, regardless of whether you're a seasoned competitor who's always pushing for victory or a regular Joe who just wants to reap the rewards of training. But isn't pressure present everywhere? Many high-stakes circumstances in life can have serious effects on one's mental and emotional health.
What transpires when you're under a lot of stress? Stress levels soar, unfavorable ideas start to invade your mind, and you start to think of all the potential problems that may arise. When you close your eyes and picture yourself carrying out a task, it becomes much more "doable."
Develop Yourself The Internal Out
Sports benefit the mind just as much as the body. How many times must you push the motivation button before you finally make it to the studio? How frequently do you have to push through doubts and remind yourself that you can accomplish something when your mind tells you you can't?
The essence of sports psychology is using exercise to control your thoughts and get over bad sentiments. In some cases, the game itself unearths long-buried emotions that urgently require care. Your physical and emotional well-being are equally crucial. Take good care of your mind and soul to maintain emotional health. If you need to take a break, learn to control your stress, go for a stroll in the woods, paint, or volunteer, be sure to include it in your calendar.