The Founder of Info Edge Emphasizes Prudent Strategies for Maximizing Startup Investments.
Renowned entrepreneur and investor, Sanjeev Bhikchandani, recently shared his valuable insights on the current state of startup investments. In a series of earnings calls, the founder and vice-chairman of Info Edge highlighted the favorable micro and macro environment that makes it an opportune time to invest in startups. Bhikchandani's astute observations and cautious approach shed light on the challenges of finding exceptional startups like Zomato and PolicyBazaar, the importance of holding onto stocks of listed startups, the significance of founder incentives, the benefits of being less trigger-happy in investments, and the necessity of strategic expense management during crises.
Finding the Next Zomato and PolicyBazaar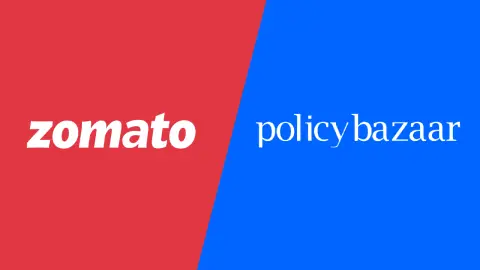 According to Bhikchandani, discovering startups of Zomato and PolicyBazaar's caliber is no easy feat. He emphasized the time required for investments to mature and cautioned against expecting immediate results. Although Info Edge has successfully exited investments in these companies, deploying a similar amount of capital into early-stage companies within a short timeframe could result in suboptimal investments. Bhikchandani stressed the need for patience and long-term perspectives in the pursuit of successful startup investments.
The Benefits of Holding onto Stocks of Listed Startups
Info Edge's approach to holding stocks of listed startups, such as Zomato, reflects their confidence in the long-term potential of these businesses. Bhikchandani emphasized the ongoing conversation within the company regarding the decision to sell or hold these stocks. Holding onto stocks allows investors to benefit from the future growth and valuation of the company, rather than settling for the immediate cash value. This strategic approach aims to maximize returns and ensure the company's future prospects are considered.
Founder Incentives and ESOPs
Bhikchandani discussed the importance of maintaining founder incentives in startups, especially following initial public offerings (IPOs). He expressed concerns about the excessive dilution of founder stakes and its potential impact on their motivation to lead the company post-IPO. In cases where dilution occurs due to competitive fundraising dynamics, he suggested considering sympathetic views and justifiable allocations of Employee Stock Ownership Plans (ESOPs) to ensure founder commitment and long-term success.
Taking a Cautious Investment Approach
Bhikchandani highlighted Info Edge's deliberate and measured investment strategy, characterized by being less trigger-happy. Instead of rushing into investments, the company is taking its time to carefully evaluate opportunities, focusing on smaller initial rounds before scaling up. This cautious approach reflects a conscious effort to select startups that demonstrate long-term potential while considering the uncertainties surrounding follow-on investment rounds.
The Importance of Considering the "Next" Round and FOMO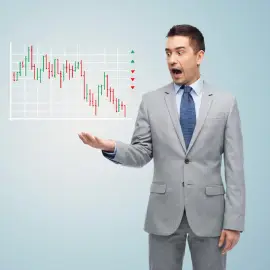 One of the emerging risks in the current startup landscape is the consideration of a company's ability to secure future funding rounds. Bhikchandani emphasized the need for thorough evaluation and due diligence before making investment decisions, as the absence of follow-on rounds may adversely impact investor returns. While maintaining conviction, investors must exercise prudence to avoid potential pitfalls and ensure the long-term viability of their investments.
Strategic Expense Management and Employee Retention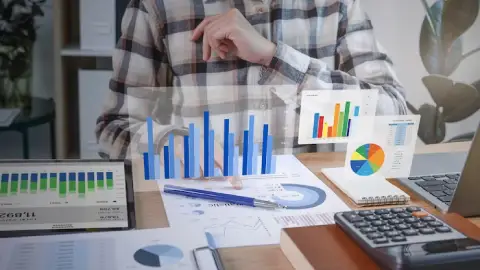 Bhikchandani discussed the importance of preserving capabilities and maintaining investments during economic downturns. Drawing from past experiences, he highlighted Info Edge's strategic decision not to downsize its workforce during crises such as the dot-com meltdown and the global financial crisis. By retaining talented employees and preserving brand salience, the company managed to rebound strongly when market conditions improved. Balancing expense reduction with prudent investment decisions was pivotal in maintaining long-term growth and profitability.
Sanjeev Bhikchandani's insights provide valuable guidance for investors navigating the startup ecosystem in the current economic climate. His emphasis on patience, long-term perspectives, founder incentives, cautious investment strategies, and prudent expense management offer invaluable lessons for maximizing returns while mitigating risks. By taking a measured and thoughtful approach, investors can position themselves for success in an ever-evolving startup landscape. In conclusion, Sanjeev Bhikchandani's perspectives on startup investments offer a wealth of knowledge and wisdom for both seasoned and aspiring investors. His ability to navigate through economic crises and identify opportune moments to invest has been demonstrated in the success stories of Zomato and PolicyBazaar. Bhikchandani's cautious approach to selecting startups and his focus on long-term perspectives underscore the importance of thorough due diligence and patience in the investment process. By recognizing the challenges of finding exceptional startups and the significance of holding onto stocks of listed companies, Bhikchandani encourages investors to think beyond immediate gains and consider the future growth potential of their investments. Furthermore, his emphasis on founder incentives and the allocation of ESOPs highlights the importance of aligning interests and motivating founders to drive the success of the company in the post-IPO phase.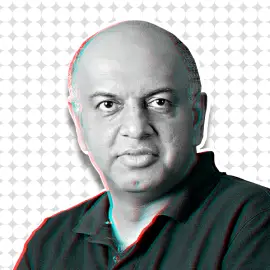 Moreover, Bhikchandani's deliberate and measured investment approach reflects an understanding of the need to be less trigger-happy and to evaluate opportunities thoroughly. This calculated strategy enables investors to identify promising startups while minimizing potential risks. By taking the time to assess smaller initial rounds and carefully considering the prospects for follow-on funding, investors can make informed decisions that support long-term value creation. Bhikchandani's insights serve as a reminder that while the startup ecosystem presents exciting opportunities, prudent decision-making and risk management are essential for sustained success.
In addition, Bhikchandani's experiences with strategic expense management during challenging times provide invaluable lessons for entrepreneurs and investors alike. His commitment to preserving capabilities, retaining talented employees, and maintaining brand salience during economic downturns exemplifies the resilience required to navigate through uncertain market conditions. By carefully balancing expense reduction with strategic investments, companies can position themselves to emerge stronger when conditions improve, as evidenced by Info Edge's past successes.
As the startup landscape continues to evolve, Sanjeev Bhikchandani's perspectives serve as a beacon of guidance. His expertise and astute observations provide investors with a roadmap for maximizing returns while mitigating risks. By embracing a long-term outlook, being selective in investments, prioritizing founder incentives, and maintaining a prudent expense management strategy, investors can position themselves for success in the ever-changing startup ecosystem. Bhikchandani's journey and insights serve as an inspiration for those navigating the intricate world of startup investments, reminding them of the rewards that come with patience, strategic thinking, and a steadfast commitment to long-term value creation.